Nazarenes in the News: January 2021
by
| 29 Jan 2021
Image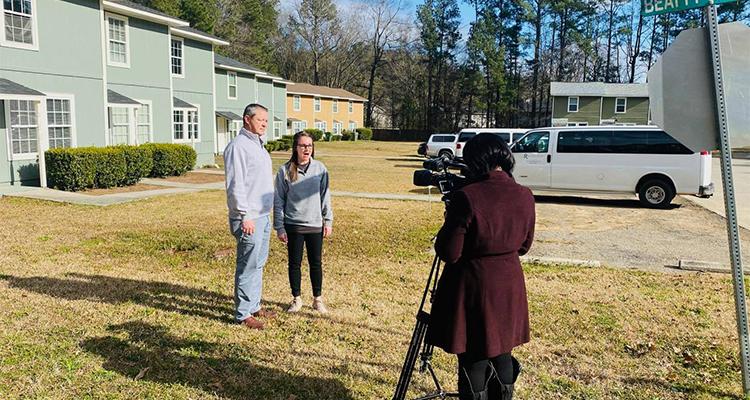 Nazarenes in the News is a compilation of online news articles featuring Nazarene churches or church members.
South Carolina ministry expands addiction recovery program
Columbia, South Carolina
(Fox 57, 24 January)
Reconciliation Ministries, the faith-based group behind RM Coffee on St. Andrews Road in Columbia, has expanded opportunities for those struggling with drug addiction to have a place to call their own.
The organization purchased multiple buildings in the Beatty Downs neighborhood in Columbia after launching a campaign called "Rooted and Renewed" and receiving a $107,000 matching gift.
"The need has been very evident in our community," said Ashley Miller, who serves as Reconciliation Ministries' executive director. "God's opened up the doors to purchase more buildings. But, not just buildings, these are places that people can experience new life and hope and freedom and healing. And most importantly a second chance. Many of the people that come through our doors -- a lot of people have given up on."
The organization offers two-bedroom townhomes for those struggling with substance abuse. The organization also provides a 15-month substance abuse recovery program to help them get their lives back on track.
To read the rest of the story, click here.
Nazarene pastor elected chair of Japan Bible Society
Japan
(14 January) Japan Bible Society announced on 14 January that Ishida Manabu was elected as the new board chairperson following the retirement of the former chairperson Omiya Hiroshi.
Ishida was born in 1953 and graduated from Olivet Nazarene College, University of Chicago Divinity School, and Western Theological Seminary. He has served as the pastor of Oyama Church of the Nazarene since 1982. 
He previously served as superintendent of the Japan District and president of Japan Nazarene Theological Seminary. He is currently the chairperson of the board of Education Department of Japan Christian Conference.
Alabama ministry gives away clothes
Lanett, Alabama
(The Times-News, 2 January) Compassionate Ministry of Lanett Nazarene is once again trying to help the community, as it held a winter clothes giveaway on Saturday, 2 January. "We're just trying to get some clothes out there just in case someone needs some warm clothing," Shirley Welch said. 
There was an assortment of clothes at the giveaway, including pants, shirts, some shoes, gloves and toboggans.
For the rest of the story, click here.
Stories to share? Send them to news@nazarene.org
--Compiled by Nazarene News