Nazarene couple in Mexico make masks for local healthcare workers
by
| 17 Apr 2020
Image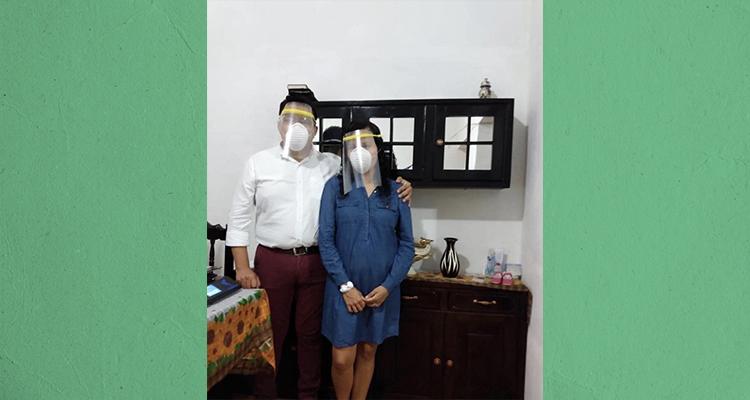 Jesús Alberto López Chevez and Brenda Ovando Torres, a couple from First Church of the Nazarene in Tuxtla Gutiérrez, Mexico, are using their skills to create protective masks for medical personnel, free of charge.
The couple was inspired by the parable of the talents in Mark 25 to serve others through their profession. Jesús is a mechanical engineer and Brenda is an industrial engineer.
"They are very compassionate young people, and it has always been clear to them that their vocation is a godsend," said Edi Montejo of Mexico Nazarene Compassionate Ministries.
After seeing stories on social media and the news that there was a shortage of basic protective equipment in the hospitals, they knew they could help ensure that medical personnel received urgently requested facemasks. 
Each 3D-printed facemask has a production time of 1.4 hours. The materials required are an elastic band, an acetate sheet, and PLA filament (biodegradable plastic material). 
A few days ago, Silvia Santiago, Southern Mexico District NCM coordinator, put the couple in contact with the Ministry of Health for the municipality of Independencia, Chiapas. Silvia, with the help of other women in the church, obtained the material for the assembly of 15 protective facemasks, which are already in the hands of health professionals. 
"Without a doubt, in these moments of health crises, it will always be a pleasure to hear testimonies from young people who help society and share the love of Jesus Christ through his vocation, that is, to live compassion as a way of life," Montejo said. 
"Let us continue to pray for this situation that is affecting many nations; let us pray for health professionals and their families. In the midst of this pandemic, our good God is in control; let's make the hope of Jesus Christ contagious, not fear."