2023 annual report of the Board of General Superintendents
by
| 03 Mar 2023
Image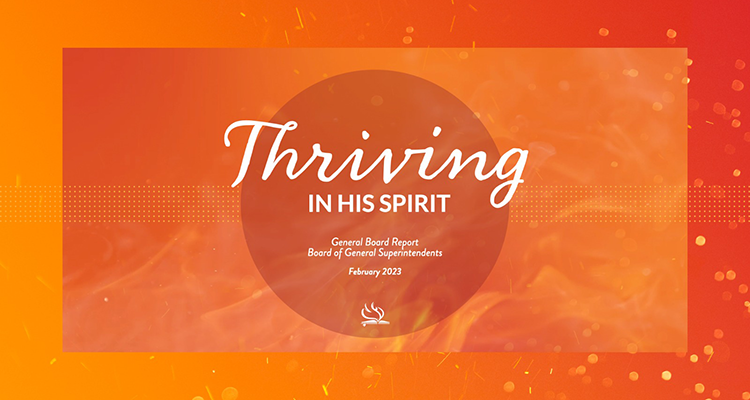 General Superintendent Gustavo Crocker delivered the annual Board of General Superintendents' Report during the 99th session of the General Board, 24-27 February. This year's General Board was held in person in Kansas City, Missouri, USA, after three years of virtual meetings due to the COVID-19 pandemic.
Crocker's report, titled "Thriving: In His Spirit," outlined how the Church of the Nazarene has continued to fulfill its mission during difficult circumstances.
He encouraged the church to "rely on the work of the Holy Spirit to replace fear with faith, division with unity, confusion with clarity, injustice with justice, hatred with love, and ethnocentrism with embrace."
Crocker closed the report with a call for the increased presence of the Holy Spirit. The report was met with enthusiastic approval by the members of the General Board, officers, Global Ministry Center directors and staff, regional directors, and leaders from The Foundry Publishing.
To view this year's report, click here.
Choose your language below to view a transcript of the report: