Global NYI convention continues as General Assembly begins
by
| 09 Jun 2023
圖片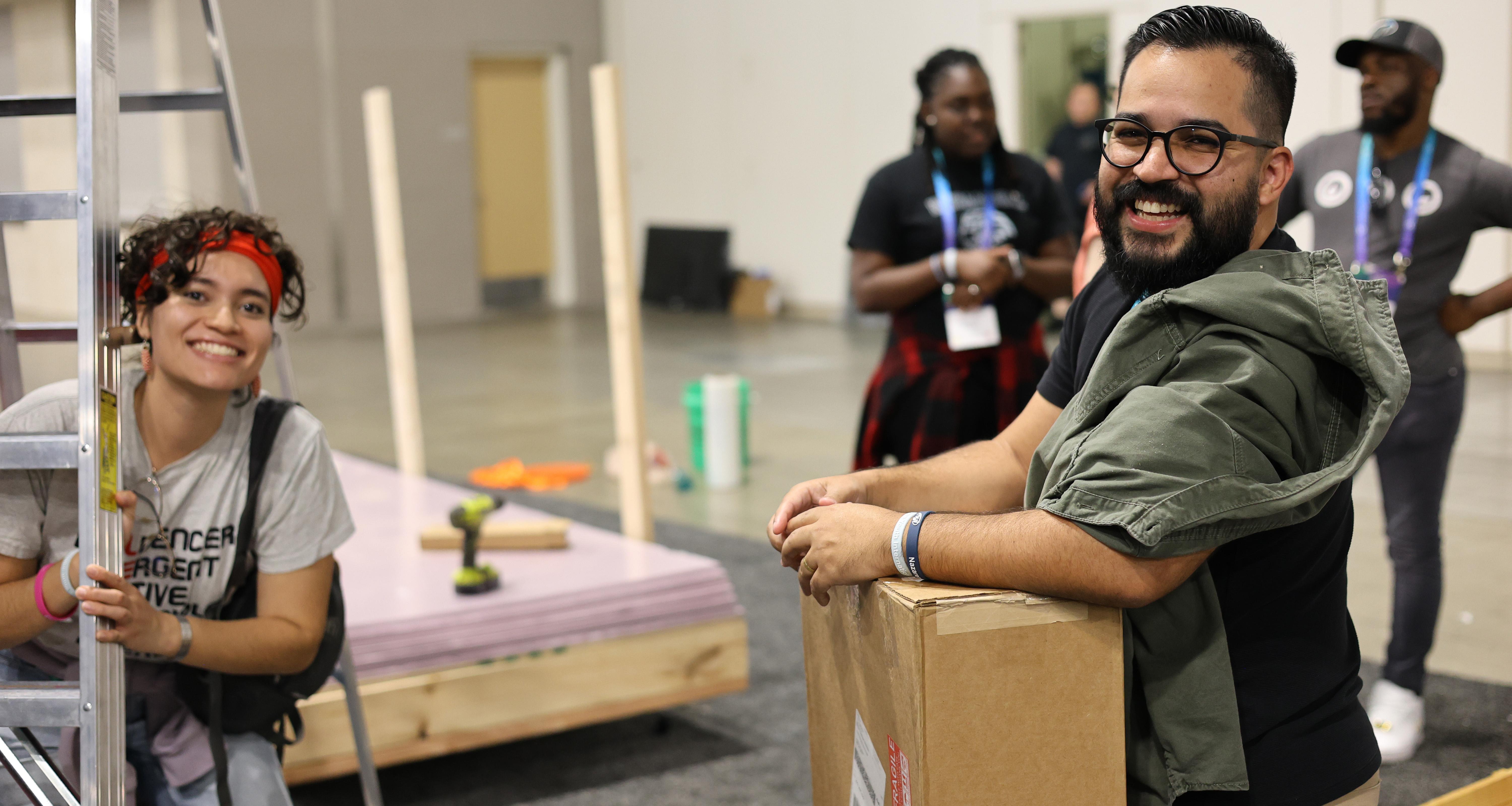 After two days of set-up and on-site preparations, 30 Nazarene Youth International (NYI) volunteers and staff members are ready to welcome delegates from all over the world – both in-person and virtually. 
"I have enjoyed working with old friends, despite being from different parts of the world," said Maura from Nicaragua. "It is nice to work together for the service of Jesus."
This follows a successful weekend of online events that took place on 2-3 June through video conferencing, which made it possible to include NYI from 300 districts. Each region held caucus events during this time, choosing nominees for the upcoming election for Global Council chair via online votes. 
This year Nazarene Youth International is holding the 25th Global NYI Convention, which coincides with the year of the 100th anniversary of the organization. 
NYI will celebrate all God has done in the lives of young people through worship, sharing, and fellowship that will take place in the days ahead – culminating with the Centennial Celebration for delegates following the Saturday evening worship service. 
"We have been looking forward to this family gathering," said Global NYI Director David Gonzalez. "We want all delegates – in-person and online — to enjoy the NYI Convention experience. Our prayer is that this convention may be a memorable experience for all. This is what NYI is all about!"