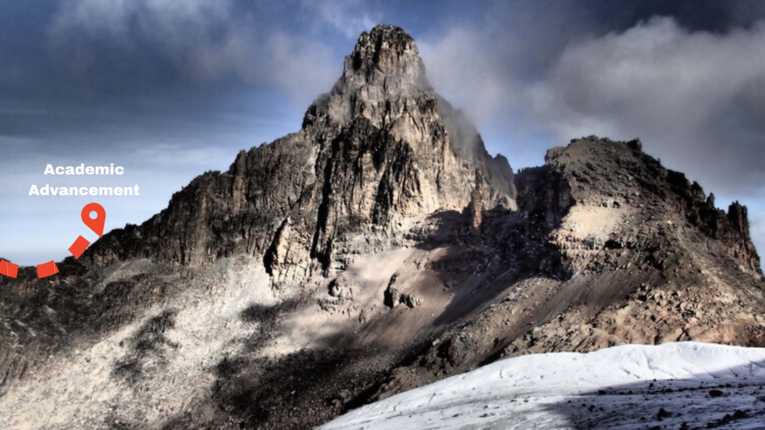 ANU - Reaching the Summit Together - Academic Advancement
Giving Code: 135216
Region: Africa
Area: Africa
COST (USD$): 269,000
Description:
Reaching the Summit Together – Kilele Pamoja Campaign
Academic Advancement
Through this new campaign, Africa Nazarene University is focusing on three initiatives that will prepare us to reach the summit of the uncharted world of university education in which we find ourselves.  "Kilele Pamoja" means "we are together at the top" in Swahili, and shows our committment to succeeding together. The three initiatives of our campaign are: 1-Academic Advancement, 2-Capacity Expansion and 3-University Support.
As we begin the climb, our focus centers on the first tier, Academic Advancement through Virtual and Experiential Learning. This initiative will provide knowledge gained in technology including:
3-D Printing to produce perfect replacement parts for items out of stock or medical and construction endeavors.
Drones recording maps of terrain, animal count and foliage recognition and the use of artificial intelligence to predict and process data recorded.
Virtual lab simulation in the areas of chemistry, biology and physics to give instant feedback and give flexible access to both on-line and classroom learners.
Mastery of number crunching to analyze and process big data to speed up simulations and interpolate the findings and reach decisions faster.
Experiential and virtual learning to prepare our students to thrive in the 4th Industrial Revolution and this new remote working world we have become.
To reach the summit, Africa Nazarene University needs your prayerful consideration to help partner with us. Your contribution will help ANU assure its future and navigate the unknown landscape we find ourselves in today, this Uncharted Territory. Will you partner with us through praying for these initiatives and consider giving in ways the Lord lays on your heart? We can make it to the top if we go together…'Kilele Pamoja."
For more information please visit our
campaign website
or contact ANU's Advancement team at RNorth@anu.ac.ke.
Make A Donation
WYSIWYG Content
Donate by Check:
In the US:
Make checks payable to General Treasurer and send them to:
Global Treasury Services
Church of the Nazarene
P.O. Box 843116
Kansas City, MO 64184-3116
In Canada:
Make Checks payable Church of the Nazarene Canada and send them to:
Church of the Nazarene Canada
3657 Ponytrail Drive
Mississauga, Ontario L4X 1W5.
Be sure to put 135216 in the Memo area. Thanks for your donation.