GA Kids at General Assembly and Conventions
By Nazarene Discipleship International, | 13 Sep 2023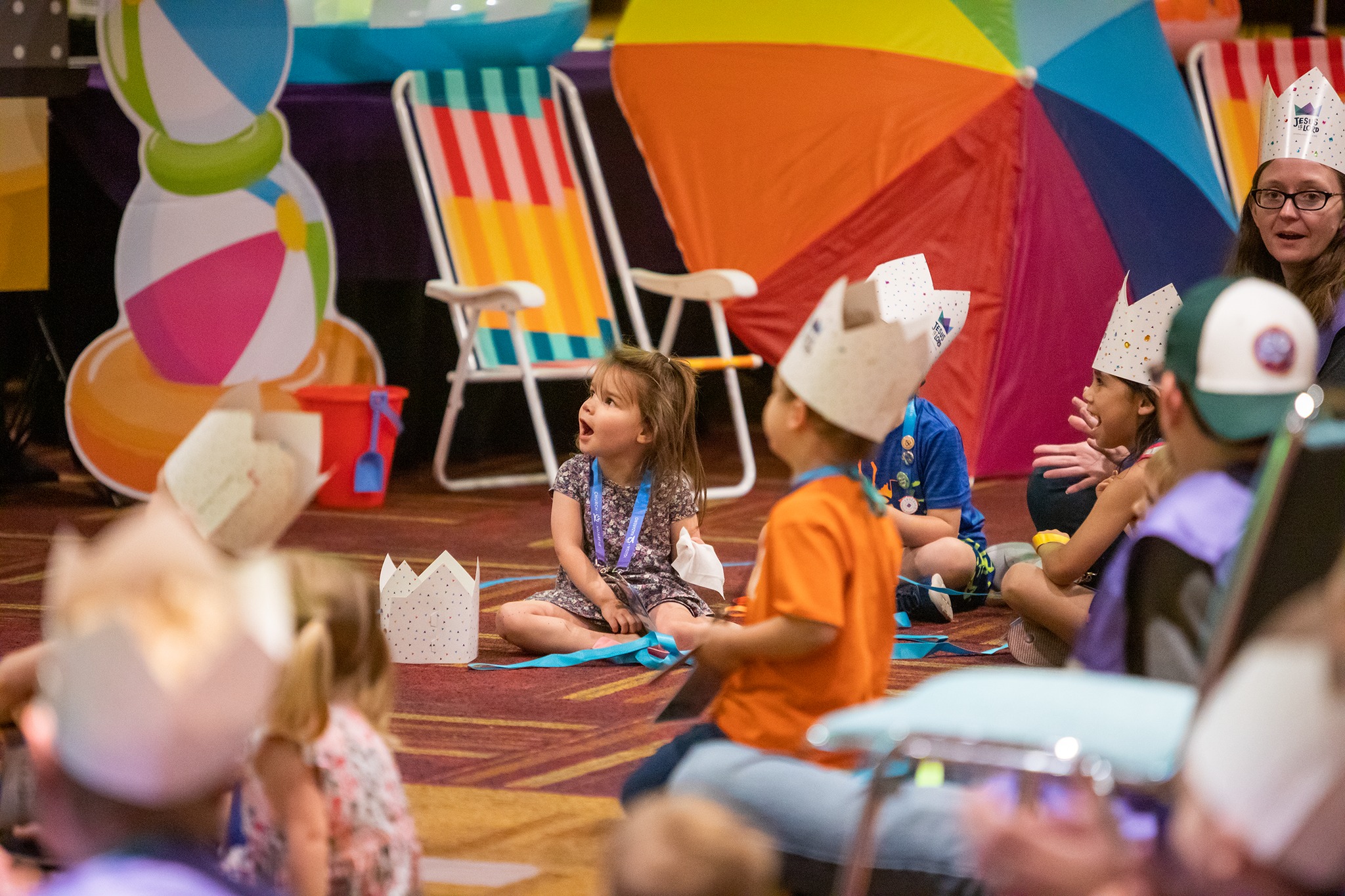 During the 30th General Assembly and Conventions, a new event took place: GA Kids! From June 9-11, there were numerous intentional age-specific services and resources created for early childhood and elementary children. This included speakers, special guests, games, and messages that coincided with the theme of the main worship services.
GA Kids was a huge undertaking made possible only due to a generous gift from an anonymous donor and the planning of 10 incredible Nazarene children's leaders from across the U.S. and Canada. This special weekend conference for kids was sponsored by NDI and led by Rev. Trey Brooks of Equip to Engage. This team planned, prepared, and executed an amazing ministry for children and families. It has been estimated that between arriving on Wednesday and leaving on Tuesday, the members of this team worked 105 hours and walked 80 miles…each!
However, they were not alone in the effort to execute such an immensely sized event. Volunteers, parents, and church leaders participated, prayed, and/or brought their kids to participate in the weekend fun. Around 250 volunteers served and logged in around 1,526.5 hours to help with set-up, onsite check-in, early childhood services, elementary services, the Sunday picnic party, various family opportunities, and in other capacities behind the scenes to serve the nearly 1,000 kids registered!
Even though GA Kids is over, the impact still lives on beyond the Indianapolis Convention Center. Resources, shirts, props, and other materials were given to various Nazarene churches and districts for use in their own children's ministries. In total, there were enough resources for 3,000 swag bags, which were sent with leaders from 45 districts on all six regions. The impact of GA Kids is reaching around the world!
We pray that the impact of this event will be sustained in the lives of every child, parent, volunteer, and church leader who attended even as they connect more to the story of God and the Church of the Nazarene as a whole! Enjoy this short highlight video of all that happened at GA Kids 2023!
To view a short video of GA Kids highlights, click here!
---