Lessons learned in the wilderness
by
| 01 May 2020
Image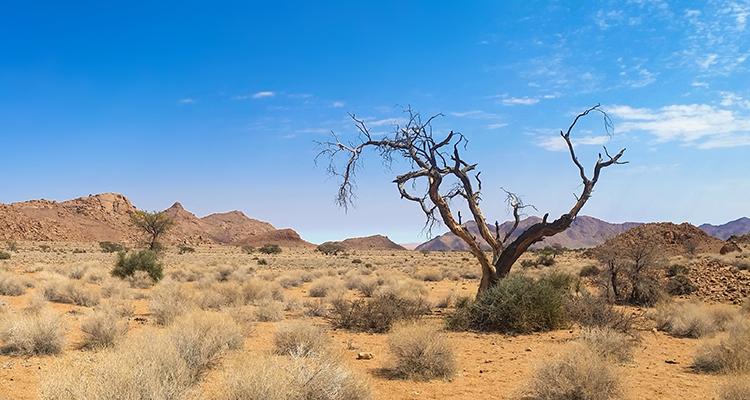 Some have compared COVID-19 to a shared, global wilderness experience. The analogy seems appropriate. Whereas exile is more like the experience of not being at home in the culture, the wilderness is more akin to living in a time of scarcity and uncertainty. Consider what the wilderness involves: food in short supply, water is scarce, wild animals roam in the night, exposure to the elements is real, and one is far removed from the comforts of home. The wilderness is a place of scarcity and danger—there is much to fear in the wilderness. However, there is also much to gain in the wilderness.
The wilderness is often mentioned in Scriptures as a place of preparation for God's people. Moses spent decades in the wilderness before he saw a burning bush that was not consumed. David spent much of his early life as a shepherd and then as a fugitive trying to survive in the wilderness. Now we know this was by design—God was grooming him to be Israel's shepherd king. Elijah, John the Baptist, and Paul each spent time alone in the wilderness before launching God-ordained and Spirit-appointed assignments. Jesus Himself spent 40 days fasting and praying in the wilderness, during which time He was severely tempted by the devil but where He also enhanced an abiding reliance upon His Heavenly Father in preparation for His public ministry of preaching, teaching, and healing. What is the point? God can, and He often chooses to use the wilderness periods of our lives to prepare us, refine us, and create a total reliance upon Him.
We are not happy for the COVID-19 wilderness in which we find ourselves, but we also trust that in the midst of the danger and uncertainty of it all, God is with us. There are lessons to learn in these places of unsettledness and discomfort. One of the major concerns we share for the church is that we would come out of this wilderness season and miss what God wants us to learn. Not to be any different would be a tragedy. Perhaps what we must come to crave above all else in these days of chaos is the gift of clarity, in addition to a renewed dependence upon the God who is present in every situation and invites us to cast all our cares upon Him.  
We are on our way to Pentecost.
Grace and peace to you all,
Board of General Superintendents
To view a video devotional of this message, click here.