Honduras districts carry out child abuse prevention workshops
by
| 14 Sep 2023
Image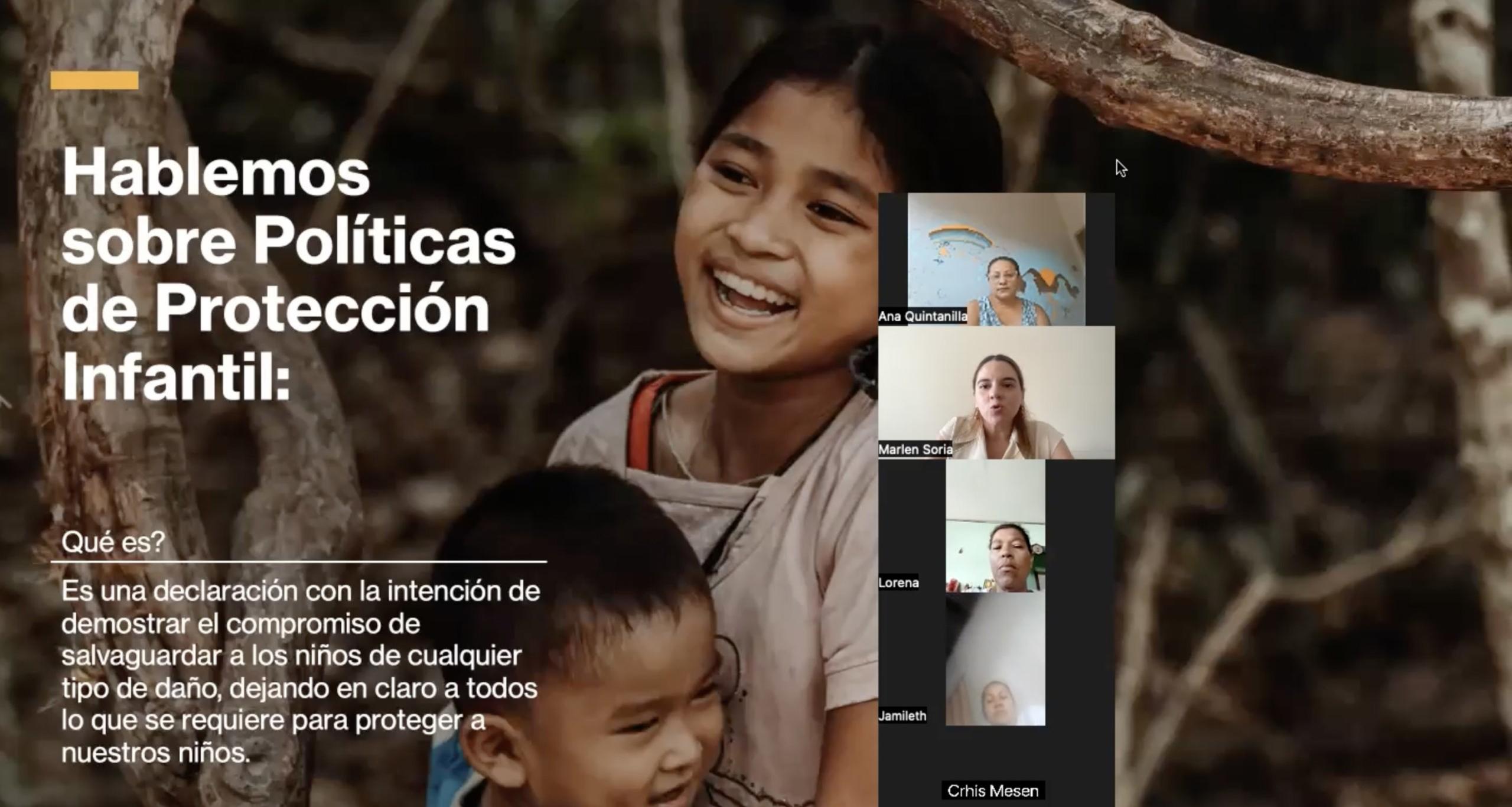 Sixteen people, including teachers and leaders of Nazarene Discipleship International from the Northwestern and South Central districts of Honduras, came together virtually to participate in the "Prevention of Child Sexual Abuse and Protection Policies" workshop on 12 August 2023.
"I feel very grateful for this workshop since it helps us identify, prevent, and take action in case of any attempt or abuse towards the children we teach," said Ana Quintanilla, a participant and local school teacher.
Chris Mesén, educational psychologist, and Marlen Soria, regional coordinator of children's ministries for the Mesoamerica Region, taught the workshops.
Soria said that these workshops are shared to advocate for children and to train leaders on topics that are vital for children's protection and safety yet are rarely discussed in congregations.
After attending the workshop, some leaders expressed interest in sharing the information received with their church and others.
"There are people who felt motivated to promote information because they [themselves had] suffered abuse in their childhood, and no one noticed or did anything to prevent it," Soria said.
He also said they received testimonies of gratitude for the tools the participants received because they helped them know how to discuss this issue with the children and the church. The workshop attendees also received heartbreaking testimonies from adults who had suffered abuse as children and now want to help prevent it from happening to present generations.
"This talk helps us be more alert and detect any anomaly since it is a problem that is occurring [more frequently] today in our population," said Loida Soriano, a participant in the workshop. "With the wisdom of God, we will be able to give our children confidence, protection, and love."
The region plans to continue sharing essential topics for ministries working with children. In the month of October, the leaders will share a workshop called "Inclusive Children's Ministries - Children's Ministries and Disability."
As the team continues to promote the workshops "The Importance of the Comprehensive Development of the Child" and "Prevention of Child Sexual Abuse," the members will also be involved in developing workshops on topics such as the heart of God for children and the pastoral care of tenderness. These will soon be available for the Mesoamerica Region.
"We ask you to join us in praying for the children and adolescents in our region so that they may feel loved, cared for, and valued by all of us," Soria said.
--Mesoamerica Region Church of the Nazarene