Virtual Work & Witness conference unites global leaders
by
| 08 Oct 2021
Image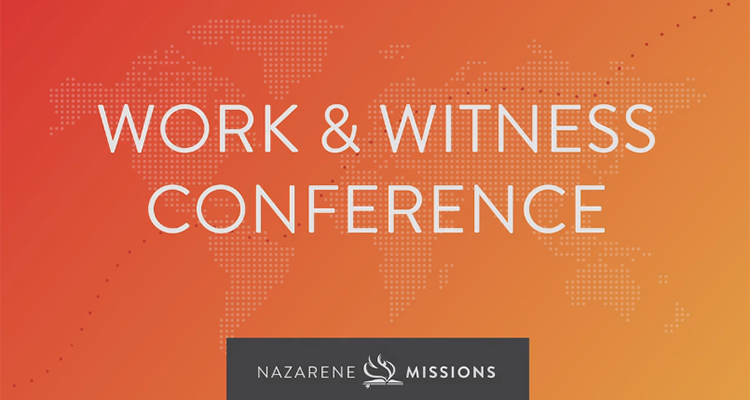 Work & Witness held its first virtual conference 29 September – 2 October 2021, uniting Nazarenes interested in missions work, site coordinators, and global leaders. 
With 600 attendees registered, nearly 400 of them were able to attend the events live. Others have continued to watch the recorded sessions and workshops.
"I am extremely happy with the first virtual Work & Witness conference last week," said Stephen Sickel, global coordinator for Work & Witness. "We were able to connect those who are interested in missions and future missions trips with the people from around the world who may host them."
The Work & Witness conference is normally carried out in separate events by educational fields. Because of the COVID-19 pandemic, Sickel and his team worked with the Northwest and East-Central conferences to try a virtual conference. The event brought together many people who otherwise may have never met.
"It helped equalize the opportunity," Sickel said. "We have a lot of site coordinators that either are not U.S. citizens, can't get visas, or don't have the funds and resources to travel to the conferences in the U.S. [The virtual conference] made the barriers a lot lower, and it made this conference a lot more accessible globally. Our site coordinators in the Africa Region were one of the best represented."
Attendees also felt the difference, noting the positive global interactions. 
"Thanks to Global Missions and global Work & Witness for the wonderful conference," said Robin Rdzieszewski. "It was wonderful to touch base and connect with friends around the world. His Church still grows and transforms."
The first night of the conference began with a W&W global update that led into the opening service. For the next three days, breakout sessions and different workshops took place, ranging from presentations from JESUS Film Harvest Partners to roundtables with leaders from every region. Saturday concluded with a workshop on virtual Work & Witness trips and the closing service. 
"Our workshops help to guide the conversation not on how we do Work & Witness but why we spend time and money to travel around the world to come alongside of our brothers and sisters in Christ," Sickel said. 
Recorded sessions are accessible by registering for the event. Sign up is available until 31 October, and the sessions will be available until November.