Virtual missions event helps many confirm calling
by
| 21 May 2020
Image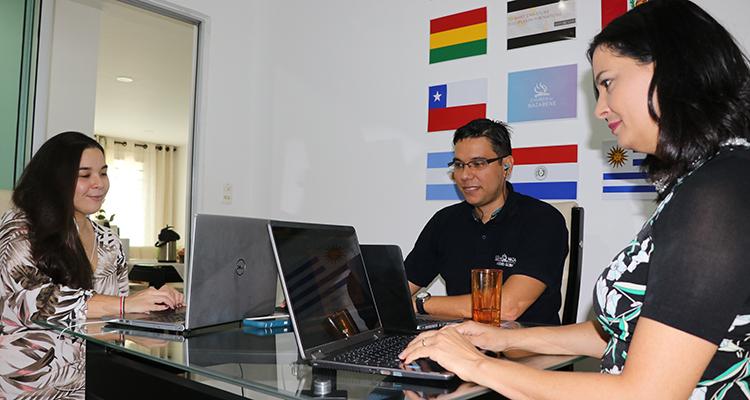 The South America Region held its first virtual Explore event, helping 64 participants from 10 different countries take their first steps into the missions field. 
The weekend event featured more than 15 speakers, including eight active missionaries who shared their experiences.
"The entire event was extremely challenging, spiritually and in cognitive growth," said Elizabeth Soto Venegas, a participant from Chile. "Now, I have the expectations of the stages that follow and at the same time am putting everything in the Lord's hands so that He can decide what we should do. The most important thing is that I was [able] to affirm the voice of God for missionary service." 
Explore is designed to orient and equip those who are interested in missionary service with the Church of the Nazarene. Attendance is required for anyone interested in serving for 90 days or longer. 
Originally intended to be an in-person event with active participation among smaller groups, the region had been discussing an online version of Explore prior to the COVID-19 outbreak. 
"Speaking with my team in the region, missionary Yoan Camacaro shared the idea of ​​doing an Explore online," said Junior Rodrigues, the regional Engaging and Equipping coordinator. "Now I was sure that God was leading us in this direction."
The success of the event amid the coronavirus pandemic felt like a triumph for Rodrigues and many of the other organizers.
"Our team and I are so thankful to the Lord for what He is doing in the region," said Ashley Hoffner, one of the facilitators. "We don't know what life will look like even in the near future, but we do know that God is still working and calling people to advance His kingdom."
Explore is the first step for those interested in becoming missionaries. It is a tool to engage, educate, and prepare candidates for what their lives may look like. 
One participant entered the event with many questions and feelings of uncertainty about a call to missions.
"The Explore was a blessing for my life, mainly because I got answers to many unknowns," said Rony Cabarcas Campo. "It has also motivated us in a great way to continue equipping ourselves and always be prepared for the use that God wants to give us. The Explore is especially important because it clarifies the fundamental steps to be able to fulfill our call effectively."
The available spots for the event filled up quickly, and organizers were pleased with the participants' feedback. 
"Many Nazarene brothers and sisters are thankful to the Lord and the team because the region was able to find a way to continue their process in discerning and eventually becoming missionaries through the Church of the Nazarene," Hoffner said.