South America educators receive training in virtual education
by
| 23 Jul 2020
Image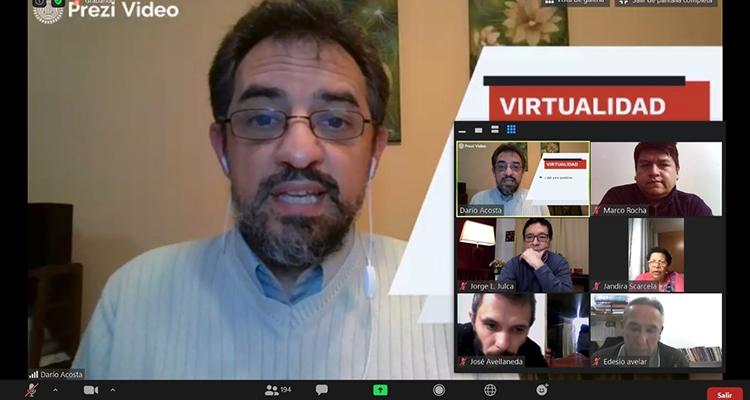 The six seminaries of the South America Region worked together to offer a course called Theological Education in Quarantine during an unprecedented time of confinement due to the coronavirus pandemic. 
The course was aimed at teachers who serve in decentralized theological education (ETED) throughout the region. A total of 260 teachers connected by Zoom during the course that lasted five weeks.
The course presenters were specialists from five different countries with experience in higher education and professional training in their respective topics. 
"The topics covered were an answer to the relevant questions that every teacher has regarding how to teach and evaluate," said Patricio Hucano, rector of Seminario Bíblico Nazarena in Chile.
The topics addressed were New Scenarios and Theological Education, New Methodologies in Virtuality, Virtual Assessment Methods, and Resources for Virtual Teaching. 
"This has been an incredible experience," said Jorge Julca, regional education coordinator. "It is without precedent to have virtually connected our teachers from the 10 countries of the region in this course that is so relevant to the challenges we face in teaching in the midst of this new situation." 
Eudo Prado is a teacher at ETED Perú. He felt the training helped him understand how to take his students' needs into account in a way that helps further their education in the virtual setting.
"I have also learned how to select the most effective digital resources to use in the teaching-learning process," he said. "I believe this training will help me greatly to face the challenge of delivering a more relevant and transforming theological education in these challenging times."