Oaxaca churches impacting community during COVID-19
by
| 03 Jun 2020
Image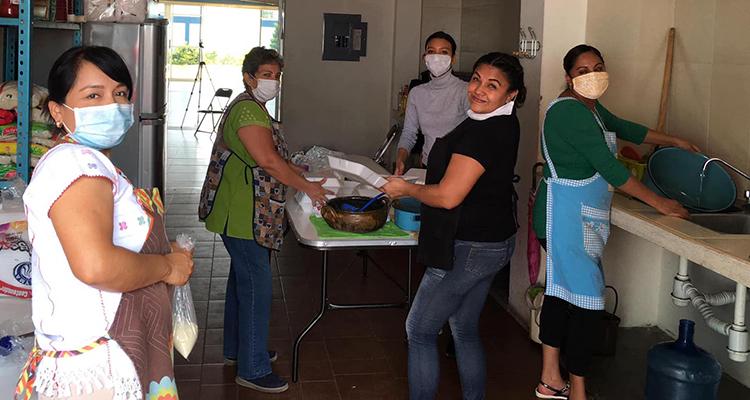 Oaxaca is one of the many communities affected by the crisis that the COVID-19 pandemic has brought with it. According to Oaxaca district leadership, many people have lost their jobs, there are food shortages, and people are experiencing fear and anguish. 
Many churches are shepherding their congregations in new ways by creating live broadcasts and virtual tours in addition to opening new communication channels. A number of churches have also decided to mobilize and extend their hands with provisions for those most in need.
Members of the First Church of the Nazarene in Oaxaca share breakfasts on Tuesdays and Fridays with people in their community. In addition, the Church of the Nazarene in Etla has been sharing food with more than 150 people during the week.
"The church does not stop," said Josué Barrera, pastor of the Iglesia del Nazareno Etla. "We continue to advance and believe that Oaxaca, Mexico, and the world, they will be for Christ."
In addition, the small church of Córdoba delivered food packages to people in need.
Another church in mobilization is the Praise and Proclamation Center. The church decided to use its resources to buy and deliver 3,000 packages to families, and they also distributed more than 3,000 meals to the most affected people in the community. 
The Church of the Nazarene in Pueblo Nuevo used its own resources to prepare more than 1,000 meals that were distributed in different parts of its community.
"We made the decision not to focus on our needs but to focus on the needs of others and give," said Elías Betanzos, superintendent of the Northwest Oaxaca District. "Not because we are overburdened but because we know that generosity is blessed, both for the one who gives and for the one who receives."