Madagascar experiences growth thanks to church planting initiative
by
| 01 Aug 2023
Image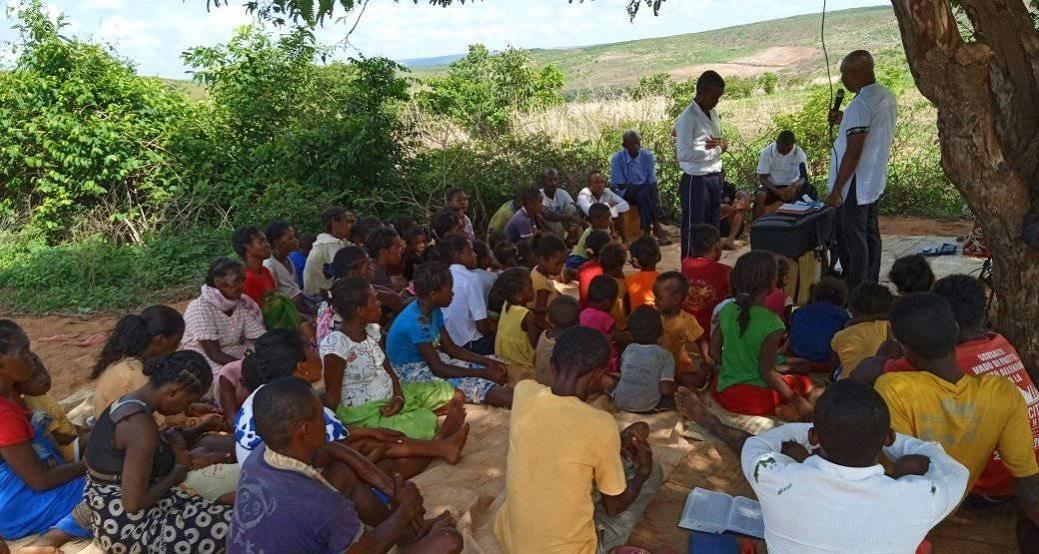 Madagascar has experienced slow growth in the Church of the Nazarene for many years. Recently, District Superintendent Georges Patrice Ratovoarilala led a drive to evangelize and plant churches in villages toward the northern part of Madagascar with a 10-person team from the cities of Antananarivo and Mahajanga. 
The team identified the northern villages of Mangabe, Andavakeora, Antoboro, and Madirovalo as locations to plant the churches. Team members experienced breakthroughs in many villages, with people receiving Christ and the leaders of the villages giving the church land on which they could build a structure. 
In the village of Antoboro, many denominations have tried to plant churches but the people living there showed no interest. Another religious group had even built a place of worship, but it was sitting empty. When the Church of the Nazarene first arrived in the village, there were 25 believers, and the village leader hosted the church at his house. Currently, with almost 70 believers attending the church, the house cannot hold all the people anymore. The church has had to move to the outside of the house and into the yard.
Two women who had received pastoral training in Antananarivo at the district center have been working in the village of Madirovalo. Now, the 80 believers in this village and many of the members' families have also expressed their desire to join the Church of the Nazarene.
The team finished their evangelistic journey in the village of Andavakoera, an area known for its many groups that practice witchcraft. 
Despite some car trouble, the team was able to preach the gospel and see people turn from witchcraft, even burning the tools of this practice and turning to the Lord as their Savior. The village mayor donated a large piece of land to build a church building there.
"We thank God for the hard work of laypeople in Madagascar and their commitment to spreading the gospel of Jesus Christ," Ratovoarilala said.
--Church of the Nazarene Africa Region