Love Your Neighbor creates global impact
by
| 29 Jun 2023
Image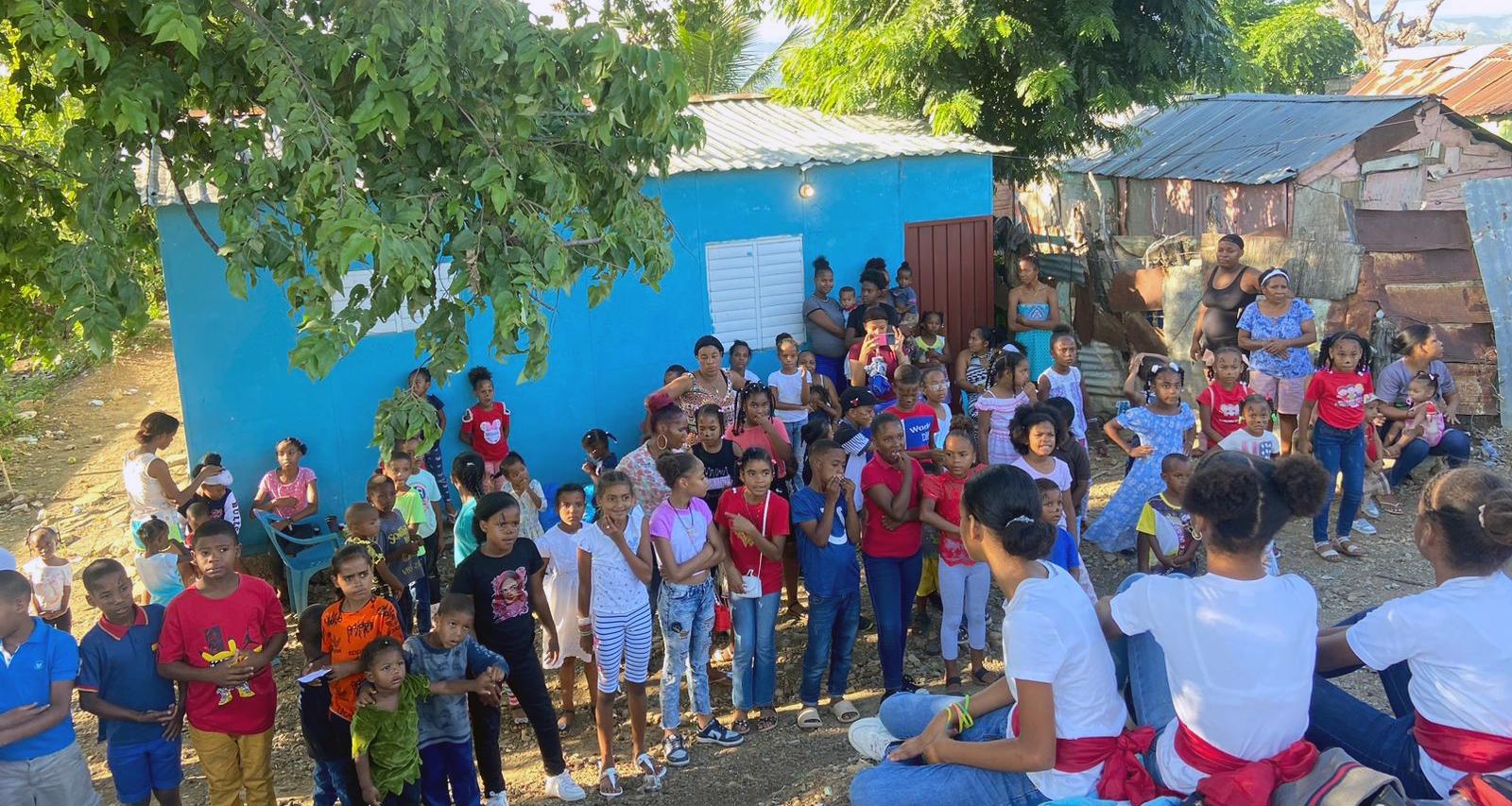 Love Your Neighbor, a short-term missions project hosted in conjunction with the 30th General Assembly and Conventions, took place in Indianapolis, Indiana, USA, and 16 additional countries with over 1,500 participants.
While the primary Love Your Neighbor project was carried out across Indianapolis, a total of 45 teams from four different regions of the Church of the Nazarene joined in the global event from 9 to 14 June.
"Being together is not just defined by proximity but by common objectives and goals," said Stephen Sickel, Nazarene Missions Teams coordinator. "Part of the DNA of the Church of the Nazarene is to serve our neighbors, to love on them. Participating in Love Your Neighbor Global allowed us to exercise what many already do while in unity with the rest of the body."
The teams carried out various projects, such as putting on children's events like Vacation Bible School, offering hairstyling services and manicures, completing construction and cleaning projects, showing the JESUS film, and distributing food and clothing.
Columbia First Church of the Nazarene in South Carolina welcomed people from neighboring churches to make an impact at the nearby Autumn Ridge Apartment Complex. According to Scott Wade, who helped lead the team, the connections and relationships built within the Autumn Ridge Apartments are just the beginning of the church's outreach there.
In South Africa, a church plant in Boksburg that began meeting in September 2022 decided to take up a Love Your Neighbor project.
June is one of the coldest winter months of South Africa, so the church decided to do a feeding and clothing project for homeless people. Team members passed out clothes, blankets, food, and hot soup while praying with community members and sharing the gospel.
The Boksburg church plant has 40-60 regular attendees. Participation in Love Your Neighbor has inspired the congregation to start a regular soup kitchen and street outreach ministry.
The Mesoamerica Region saw a significant number of churches involved across the region. With nearly 300 people working in 22 sites across eight countries, they ministered to 1,342 people through their local projects.
In the city of Santiago, Dominican Republic, a group of 19 people helped restore three houses while organizing an evangelistic activity for the children of the community. Another group from Petén, Guatemala, gave haircuts and provided a place for people experiencing homelessness to shower. The group also fed participants and had motivational and evangelistic conversations with them. 
Despite Love Your Neighbor's short-term focus, its impact around the world will be significant and long-lasting.
"Individuals made decisions for Christ, and families were changed," said Scott Armstrong, Missions Mobilization coordinator for the Mesoamerica Region. "Perhaps the most important development was that our churches made vital connections with community leaders and neighbors. These relationships will produce fruit for years to come."
Sickel offered a reminder that "loving your neighbor is not just once every four years."
"Our reputation as a church is not based on our buildings, worship, or even great preachers," Sickel said. "It is how we love those around us and how we apply what the preachers say; how our worship spills out into our community and that the buildings become staging grounds and places we go from to be in community and to love on our neighbors."