Kenyan pastor's leap of faith leads to intercontinental partnership
by
| 29 Jan 2021
Image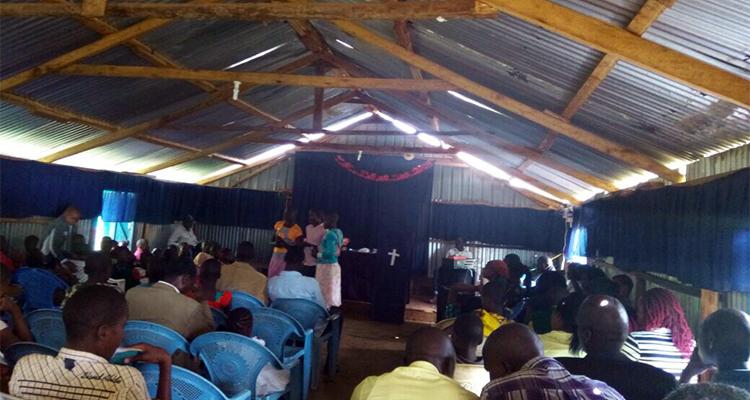 Joshua Kibayu, a pastor in Ogembo, Kenya, was searching for resources to learn how to disciple those in his community when he found a contact number for 2nd Chance Ministries in Cour d'Alene, Idaho, USA. His leap of faith has now resulted in a partnership that provides leadership development, discipleship, and financial support for Kibayu, the Church of the Nazarene in Ogembo, and its orphanage.
Dirk Scott, director of 2nd Chance Ministries, was skeptical when he first received the phone call from Kenya. 
"He sounded very legitimate of course, and a lot of scams do, but I sensed it was not a scam," Scott said. "I sensed that it was a heartfelt cry for help. I talked to him about Scripture, we talked about theology, about all of those things. I felt like this was my 'Macedonian Call.'"
Kibayu grew up in another Christian tradition. He lamented the congregation's access to God's Word, which was only reserved for the priests. 
"I started studying the Word of God," Kibayu said. "I met with friends and we sat, prayed, read the [verses] that I studied. We had discussions on the verses that we read, then everybody shared his or her testimony. All these testimonies encouraged everyone, and the group grew as more got interested in the discipleship, which led to the birth of our ministry."
Kibayu's evangelism and discipleship helped transform his surrounding community, cultivating enough believers to plant and build a church. With help from 2nd Chance Ministries, both monetarily and physically through volunteers, Kibayu has opened five Nazarene churches and created 12 different discipleship groups in his area. During 2nd Chance's most recent visit, Scott brought a small generator and a projector screen. He traveled to nearby villages, showing the JESUS film and evangelizing.
Scott meets with Kibayu weekly over the phone or video to talk and dive into God's Word. That discipleship has been the foundation for Kibayu and the work in Kenya. 
"Discipleship is important to us as it helps us to understand our members very well," Kibayu said. "It strengthens our faith as many share testimonies on what the Lord has done to them, and it encourages other members and remains strong in the Lord."
In Kibayu's own discipleship and door-to-door evangelism, he saw many children suffering, some with no parents or guardians to help them. 
"[For them,] the only option was to go to the waste dumping area and try to find some food, which isn't always a sure thing," Kibayu said. "Some families are not able to afford even one meal a day, and some could go to three days without food. Some orphans who stayed with relatives were mistreated and ran to the nearest town."
Kibayu and his wife, who is a school teacher, felt compassion for the children and began discussing the idea of taking some of them in. They now take care of 40 orphaned children through the assistance of a sponsorship program that 2nd Chance Ministries offers its donors and supporters. 
In the future, Kibayu hopes to continue the partnership with 2nd Chance Ministries to expand the orphanage and improve the conditions for the children while also helping to grow the body of believers in Kenya.