Kenya community establishes first Nazarene church
by
| 24 Sep 2020
Image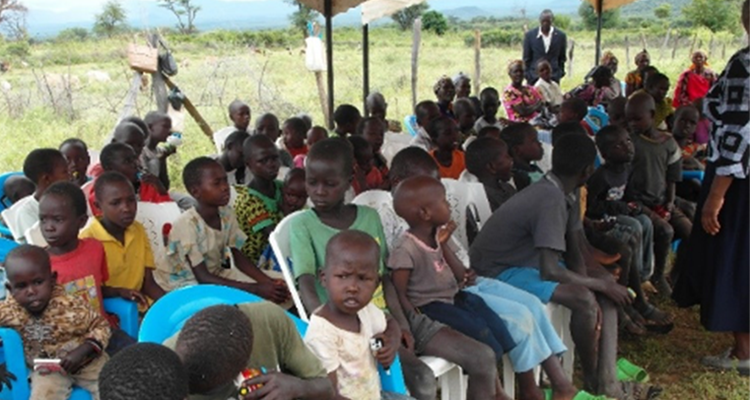 A community of believers in the Marakwet East constituency of the Elyego-Marakwet County in Kenya has officially established a Church of the Nazarene thanks to the prayer and organizing efforts of Nazarenes in the Netherlands.
The Church of the Nazarene has had a presence in Kenya since 1987, when Harmon Smelzenbach III pioneered the work there. In the Northern Rift region of Kenya, there was only one established Nazarene church, which was quite a ways from the Marakwet East constituency. 
In 2015, Dorcas Chepkwony felt an inner calling to start a Nazarene church in Marakwet East, where she was born. Living in Rotterdam in The Netherlands, she was quite far from where she was brought up.
"I realized it was not easy to do that," Chepkwony said. "I needed the Lord to give me a sign that this was His purpose for the Marakwet East, and God showed me a vision of the entire North Rift of Kenya, where there is no Church of the Nazarene."
So for a year, she prayed and listened for God's voice. She talked to the field office in Nairobi, Kenya, and to her friends and pastors in Rotterdam. 
"I still had questions," Chepkwony said. "But even with this struggle of doubt, I believed the Lord's voice."
Marakwet East is one of the poorer regions. Oppression from a neighboring tribe stunted Marakwet East's growth alongside the rest of Kenya. The community there lives under one dollar a day, and as a result of the poverty and oppression, many of the youth and children are left without parents. The youth of Marakwet East has had a history of turning to alcohol to forget their problems. 
"The arrival of [a] Church of the Nazarene has turned some of the youth around to accepting Christ," Chepkwony said. "They now believe that God cares for them and that there is hope for tomorrow. These are the first members who have joined the church."
A Nazarene church was officially opened on 24 November 2019, with an installation service that Chepkwony was able to travel to and witness. Pastors traveled from around the Rift Valley region to support them during baptism, installation of members, and the first Lord's Supper. According to Chepkwony, the church has 26 adult members, 10 youth, and nearly 30 children between the ages of 3-12 years. 
Her hope is that one day they can have a building for Sunday services. Now they meet in an open field, with no cover from rain or intense heat. The nearby store building is too small to hold the number of people that attend. 
"It would be a privilege to have a building where Sunday services can be conducted, and we can teach the ways of the Lord to the youth and adults during weekdays," Chepkwony said. "Think of the Body of Christ in Marakwet East, and pray for this upcoming church that the Lord may bless it to grow further to the Glory of His Name."