Indiana church serves community through oil change event
by
| 24 Sep 2021
Image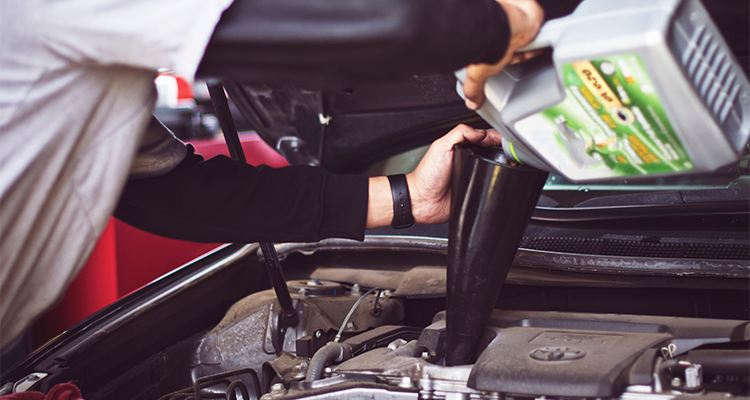 An Indiana church has been reaching its community through its annual Single Mom's Oil Change event in partnership with a local auto repair shop. 
Northside Church of the Nazarene in Elkhart, Indiana, has hosted the event for five years now as an extension of its Baby Room ministry that allows moms in the community to receive baby clothes and supplies for free. The event started after church leaders asked the moms about other ways to assist them.  
"Some of them don't have time or may feel intimidated taking their car to get the oil changed or have a mechanic look at it," Lead Pastor Tim Sheets said. "So we've just been trying to help with that. We wanted to try and figure out a way to help these moms and serve them."
Participants in the Single Mom's Oil Change day sign up to have their car washed and oil changed while visiting the Baby Room, all for free. They usually leave with food assistance of some sort as well. 
Some attendees have found the event so helpful that they have signed up as volunteers. Heather*, a single mom who came for the first time in 2020, saw just how impactful the event was in her own life.
"It felt like people really cared," Heather said. "Nobody was pushy. It wasn't about trying to get us to come to church; it was just about making us feel cared for. I'm a person who keeps people at an arms distance, but I really felt cared for, and every person I came into contact with was genuine. I feel like you don't find that very often."
Heather signed up to help this year, even bringing her son to pitch in as well.
"Not all charities are really wholesome, and I felt like this one is," Heather said. "I brought my son this year and he helped wash cars. I got to teach him what it is like to give back to people and how it feels good to help others."
Northside began the Baby Room more than 15 years ago by using funds to purchase clothes and supplies at thrift stores and yard sales and then giving them away to those in need. May Wilshire, who now helps lead the Baby Room volunteers, knew a better way to stock the ministry. 
"I told them there [were] way too many places that donate stuff for things like this," Wilshire said. 
Once the church started collecting donated items, the room expanded significantly. News about the ministry spread mainly through word of mouth and has become a fixture in Elkhart. 
The ministry has been so successful partly because its only goal is to help the women. Church leaders and volunteers let the women come at their own pace and provide assistance regardless of where they're in their faith.
"That's part of the reason why I wanted to get involved," Heather said. "Because I felt [the people] were genuine, that will be the church that I go to."
*Last name omitted for privacy