'Happy Box' evangelism brings fruit in Paraguay
by
| 26 Mar 2021
Image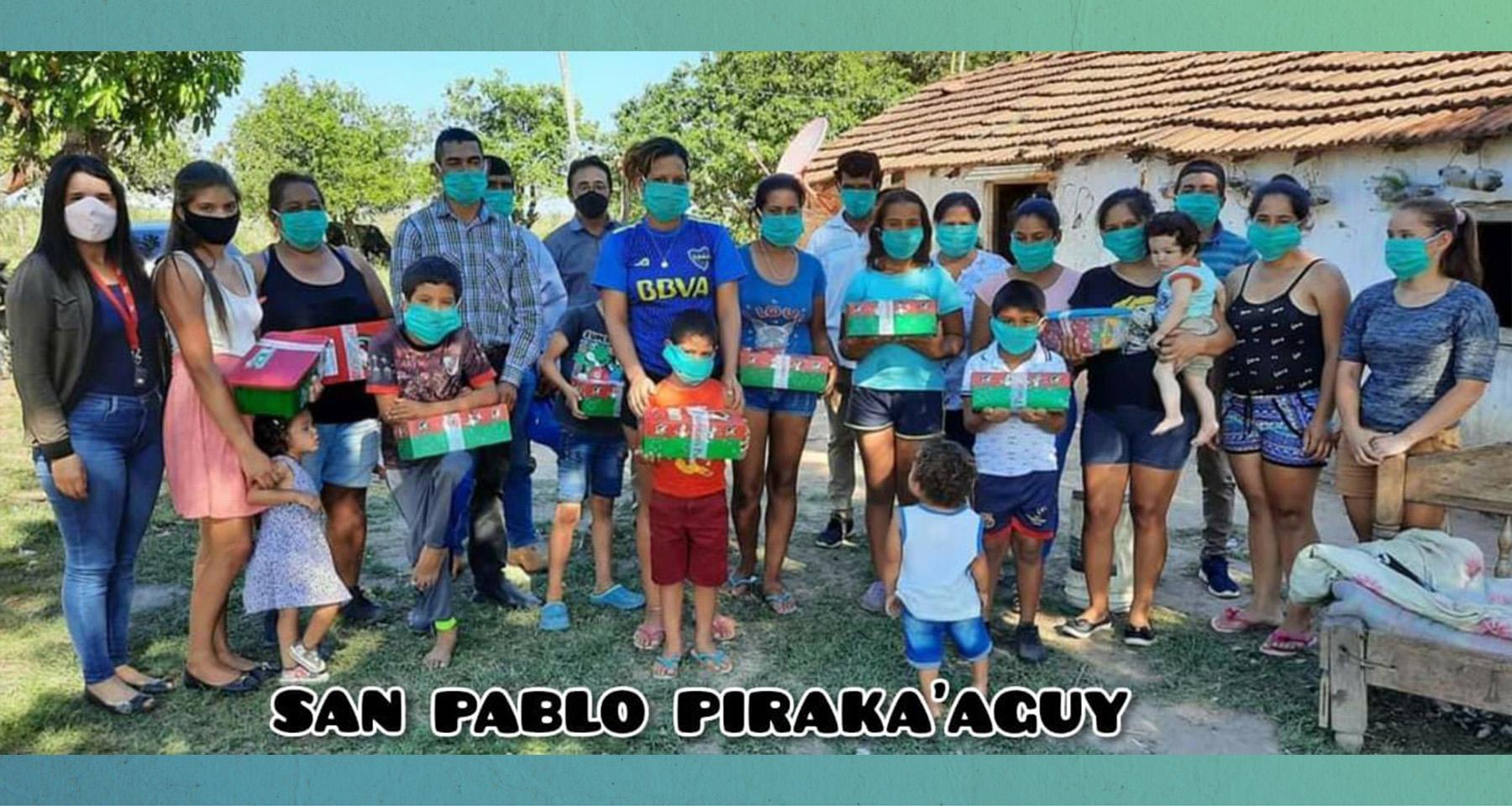 The San Ignacio Misiones Church of the Nazarene in Paraguay has created a local team to carry out evangelism activities directed towards children and youth through a program called "Happy Box." Recently 190 children were ministered to in the cities of San Ignacio Misiones, Barrio San Pedro, and the areas of San Pablo, San Javier, San Antonio, and the neighboring city of Santa Rosa.
The volunteers gathered the children and youth in a local church to share a message from Luke 18:16 as well as passing out "Happy Box" to each child. The boxes are filled with gifts including toys, school supplies, and educational materials.
The real fruit of the event is in the launching of connection and discipleship groups in three different locations: Santa Rosa, San Antonio, and San Pablo. These groups meet in different houses where families come to listen to the gospel. Thanks to this program, the San Javier church has seen growth in its Sunday school programs for children and youth.
The "Happy Box" program began in 2016 and took on a life of its own in 2017 when the area of San Javier and the Department of Misiones were struck by a rare tornado, destroying hundreds of houses. The Nazarene church organized an evangelism event that year, delivering approximately 200 of these Happy Boxes. At the event, many families gave their lives to Christ. And today, the new believers already have a church.
The goal for 2021 is to reach more towns in the Department of Misiones so that families can hear the gospel of Christ.
"Happy Box" is an evangelism tool with many fruits, since through it connection groups are created for children, adolescents, youth and adults, and thus disciple and raise up new churches within the Missiones department.
"With the help and grace of God, the SDMI ministry of the Iglesia del Nazareno de San Ignacio Misiones plans to continue these events this year, reaching more locations and especially the neediest," said Carolina Paredes, National NYI Coordinator.