Guatemala youth celebrates quinceñera by providing food for those in need
by
| 22 May 2020
Image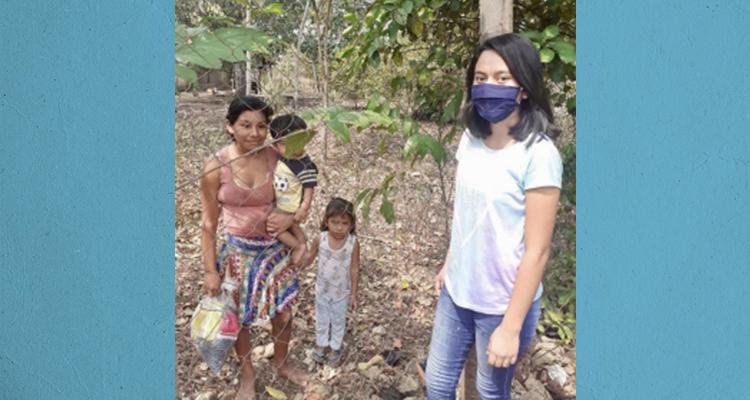 Elisa Quej Cho was looking forward to her quinceñera, a traditional celebration in many Latin American countries for young women on their 15th birthday. When the party plans were disrupted by the COVID-19 pandemic, she decided to celebrate in a different way.
Elisa and her family used the money they had saved for her quince to buy food for people in need. The family put the food in bags that they later distributed to the neediest in their community.
"We saw so much need in our most vulnerable people," Elisa said. "That is why we decided to invest in buying groceries to give to those most in need. It was a blessing for me to see the smiles and joy of the people when receiving their food bag. It was worth spending what was saved for my quince." 
Elisa's parents are Maria Cho Quej and Nestor Quej. They pastor a church and lead Nazarene Compassionate Ministries for Guatemala's Northern District. She credits her parents for giving her the idea by setting an example of helping others.
"It is the example that my parents have given me," Elisa said. "They help those in need a lot. I like that about them, and I want to follow this example."
Elisa's story was shared by local and national media. Guatemala.com, which has more than a million followers on Facebook, shared her story with this caption: "A gesture that invites us to contribute and be of help to our neighbors, senior citizens, merchants, and many families that today more than ever need our solidarity."