Eurasia JESUS Film teams adapt ministry to meet community needs
by
| 19 May 2020
Image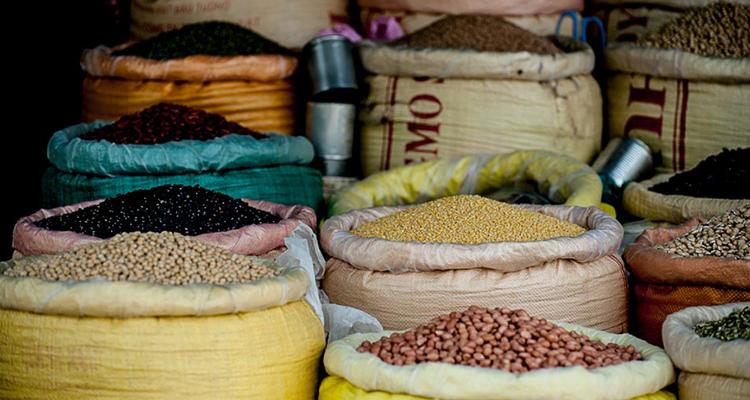 Stay-at-home orders put into effect in most countries are requiring Nazarene JESUS Film teams to adapt their way of doing ministry, just like churches, schools, compassionate ministries, and other Nazarene endeavors.
"The word of God says to go out in the world and to spread the gospel of Christ, but this situation is totally opposite," wrote a JESUS Film team member in Nepal. "No one can go out of their home and meet the people. This time is the greatest challenge for us and for all the missionaries in the world."
Unable to go to work, school, or shop, this team member wrote that his relatives were willing to take time to listen as he shared about Jesus. They asked many questions about Jesus and His power.
"We used to go to other districts, other places, to share the gospel of Christ, but in this time I [am reaching] my own village and my nearest relatives and neighbors," he wrote. "Some people were sick, not feeling peace, and asked for prayer. I prayed for them happily. They also felt happy and relaxed by these prayers and from listening to stories about Jesus and His love."
The people of Nepal are facing a multitude of difficulties, according to one team member.
This is a remote area where people lack infrastructure like electricity, transportation, and communication. In the time of lockdown, the vehicles are stopped totally, and all the shops are closed. People are finding it very hard to get oil, salt, vegetables, and other food materials.

Farmers have no vehicles to transport their products to market. All the markets are also closed. Laborers are not able to earn money, and landlords are not able to complete their works. So all the people are in trouble and suffering in their day-to-day lives.

This is the time that rich people have saved much food, but the poor people are starving. They don't have money to buy food and can't work to earn money. It is a very critical situation, and the government is also feeling it is hard to solve this problem.

We decided to serve the people with some relief sources. Our churches wanted help and shared the love of God to church members and other needy people in this lockdown time.

We distributed 25 kilograms of rice, two liters of cooking oil, two kilograms of sugar, two kilograms of beaten rice, washing soap, and legumes. We provided this to children from the child development centers, also.

They were very much thankful for our help, and we are also thankful to God for this opportunity to share the care and love of Christ. But still, many people in various parts of the world are not getting food and are suffering.
According to a member of a third film team, where people express fear and anxiety, believers are encouraging them, describing how Jesus offers peace while also inviting them to put their hope in Jesus, too. Some have said that when the government starts allowing churches to again meet together for worship, they will come.
"People are not able to go to medical and health centers; they are coming to believers of the church and pastors for prayer," he wrote. "We prayed for them and they were healed."