Dominican church holds retreat honoring women
by
| 26 Mar 2021
Image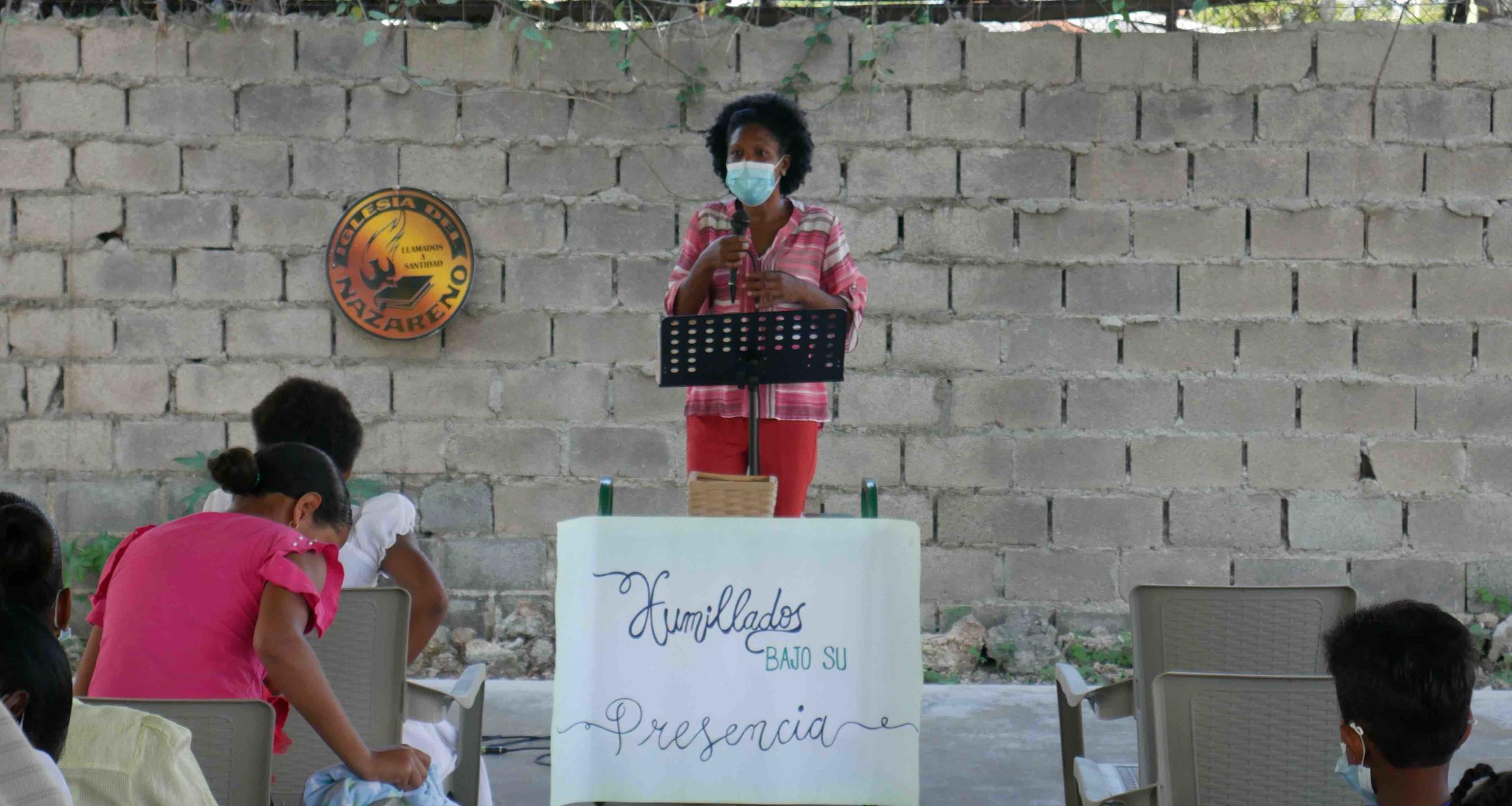 Iglesia del Nazareno Cristo la Roca, in Boca Chica, Dominican Republic, is experiencing a revival, according to pastor Joán Paulino. Recently, it held the second retreat of the year and called it "Humbled before His Presence." This time, as part of the commemoration of International Women's Day, the retreat included a special focus on women.
"This congregation began with only two elderly women three years ago, and today we give glory to God because we are experiencing a revival, especially with the women of this community," said Pastor Paulino.
Through their monthly retreats, they are increasingly experiencing the arrival of new members.
The retreats are held on the first Saturday of each month and have had an average of 60 people attend under the direction of their pastors Joan and Alexandra Paulino. The retreat, said Alexandra, has the purpose of seeking the entire sanctification of the attendees.
In "Humbled before His presence," women—both young and old—and even some men came together to praise the Lord and listen to the message of His Word. The day's agenda included a Bible study shared by Yuli Quiterio, who spoke about the role of women today and its effects on the hearts of those around them.
They also listened to Pastor Altagracia Nova de Bathermy, who preached about the participation of women in the early church as well as highlighting the importance of women today exercising their role in the Kingdom of God.
"When I was told about the retreat, I was very happy because as Christians we need those moments of retreat to reflect and to remind ourselves as to why we serve the Lord; we can also examine ourselves," said Melines de La Paz, who attended the retreat. "As I was standing there worshiping, I found myself in awe knowing that God was there working in my life, I just kept on worshiping the Lord. I pray [to] God to give me health and strength so I can continue to attend future retreats."