Count your blessings: A report from Cambodia
by
| 14 Apr 2021
Image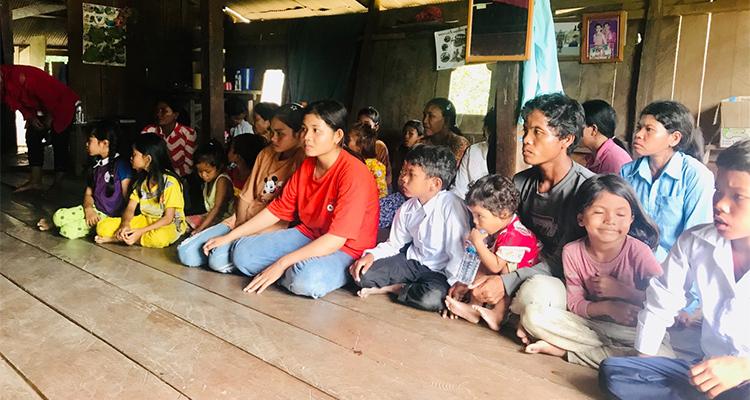 This is a report on what God is doing in Cambodia through the Church of the Nazarene. The report was submitted by District Superintendent Kevin Campbell-White.
In a year full of number crunching around the world, the numbers tell a story for the Church of the Nazarene in Cambodia. After completing our annual report, we rejoice in the opportunity to see what God is doing in and through His church. 
The Cambodia District has 61 Nazarene churches, most of which are small house churches that are not yet even organized and none of which have an ordained pastor yet. But in 2020, we saw 211 people commit their lives to Christ!
Like many other countries, Cambodia has been locked down for over a year, unable to gather in groups of more than 20. It is a place where the church has no online presence because "online" is not something that is available in most of the villages where we have churches. But in 2020, 291 people joined the Nazarene church, an almost 13 percent increase over the past year, bringing total membership to 2,264.
Cambodia has 50 district-licensed pastors and 11 locally-licensed pastors, and most have no building other than their house in which to meet. Even then, we witnessed the baptizing of 449 people who desire to follow Christ's example.
The Cambodia District does not own any property and has to rent facilities and rooms in order to meet together for training and discipleship. Nonetheless, we have witnessed 25 new works being started in 2020! 
In 2020, over 700 families in Cambodia have received aid from Nazarene Compassionate Ministries, twice, because of severe drought that brought further poverty and economic depression in the midst of a global pandemic. Despite the circumstances, every church gave 25 percent of its income to support the work of the church. 
Sure, things have been difficult; Jesus told us they would be. Still, He also told us that He has overcome the world (John 16:33).