Costa Rica student succeeds in online education despite vision loss
by
| 02 Oct 2020
Image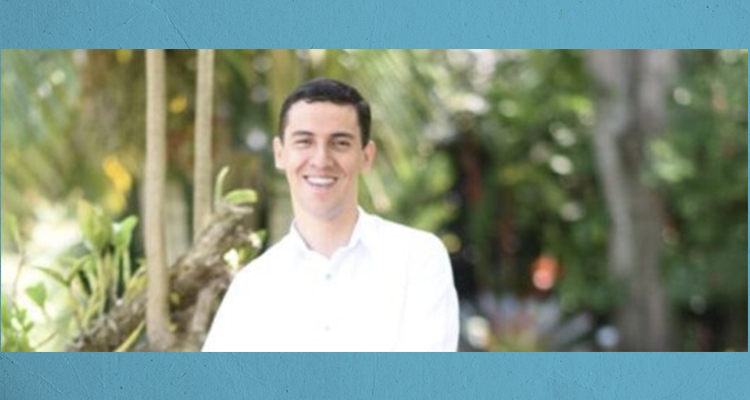 The global COVID-19 pandemic has created new challenges for academic education at all levels. Seminario de las Americas continues teaching and training pastors and leaders through online instruction, but the format is not ideal for all students. 
Haury Cerdas is a blind man in the Certificate in Worship program at SENDAS. Cerdas won the Costa Rican reality talent show Nace una Estrella (A Star Is Born) in 2011, but that is only part of his story.
That same year, he became a believer in Jesus Christ after his wife, Katherine, suffered a miscarriage. That event and his decision to follow Christ changed the trajectory of his future. He began to dedicate his talents to singing, playing, and composing for the Lord.
Haury enrolled in SENDAS' Certificate in Worship program earlier this year. His blindness presented some challenges to his instructors. However, with time, patience, and a compassionate heart to serve, Haury has been successful and deeply understands his call to share Christ with others through worship.
"It is great to know that SENDAS is there and that the tools exist so that someone like me can have access to the education that's so important to worship ministry through technology," Haury said. "Many times, we think that [a worship leader's] function is limited to directing people, playing instruments, forming worship teams, and developing individuals. More importantly, our function is to reach others through the work we do. The fruit that is gained through our ministry will also be part of our labor for the Kingdom, and that makes me very happy."
His participation in the program has been a blessing to his professors.
"When I first heard about him and that he would be in my class, Wesleyan Theology of Worship, I admit I felt a certain fear," said Marco Velasco, SENDAS' academic vice president and one of Haury's professors. "I have never had any student in a class who had a problem with vision. Haury challenged me as a professor but also as a Christian through his life of faith and the way he came to know Jesus Christ. He is a young man who lives his life beyond tangible and visible evidence because he knows who has taken control of his circumstances and his own life: it is Jesus, his personal Lord and Savior!"
Haury has continued to produce worship music and recently was signed as the voice of the country's new Burger King commercial by producing a video looking ahead to the day when we can all gather with each other after the pandemic has ended.