Basketball league helps Illinois church fill community void
by
| 10 Nov 2023
Image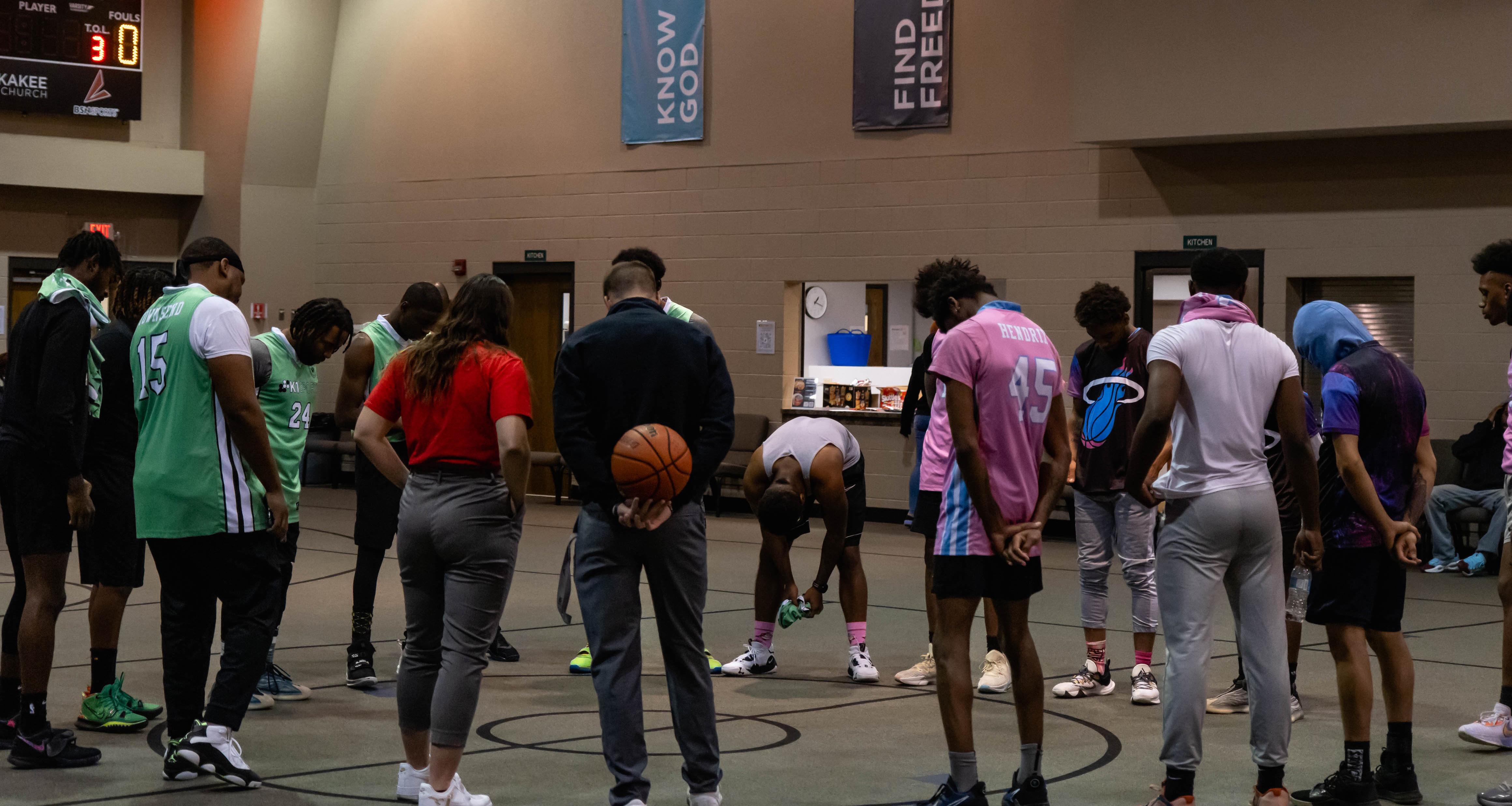 Kankakee First Church of the Nazarene in Illinois is reaching its community through the game of basketball. Since March 2021, the church has hosted a men's basketball league on Sundays.
The league has grown from a simple open gym concept — where anyone can show up and play basketball — to a full-fledged league with 12 teams, 120 players, qualified officials, and a concession stand.
Not one detail is overlooked, from starting lineup announcements with "hype music" playing in the background to broadcasters announcing the games via a YouTube livestream, a web page complete with live and updated statistics, and social media management highlighting players of the week.
"Some of these guys have played at the small college level and said they get a better game day experience at the church," said John Hentschel, sports ministry director for Kankakee First. 
Most recreational sports leagues are youth-based. This league has a minimum age requirement of 18; the oldest player is 53. 
"Sports are accessible everywhere," Hentschel said. "But guys in their 30s and 40s, they don't have a lot of options to continue to do stuff like this."
Having graduated from nearby Olivet Nazarene University with degrees in sports management, Spanish, and urban ministry, Hentschel was looking for a way to help connect sports and church. And Kankakee First was looking to restart its community outreach after the COVID-19 pandemic.
Hentschel wanted to help the church meet people where they were, part of what helped his passion for sports ministry take off during an internship in the Dominican Republic. As a baseball player in college, he saw how baseball was a significant part of the fabric of society in the Dominican. In the Kankakee area, that sport is basketball.
"Most of the people in our league, basketball is their life, it's what they do in their free time," Hentschel said. "Offering something that is a core part of their life made sense."
What started as a group of people spreading the word about an open gym and a couple of pick-up games morphed quickly into its first "league" session. From there, the league took on a life of its own.
The league has its own rules, too. Altercations could result in expulsion from the league, and foul language is discouraged and sometimes even punished through fines. The players, in turn, respect the building they're allowed to play in and abide by the rules for the most part.
The league provides a place for good, healthy competition while instilling healthy habits among men. It's even led some of the league's regular players to attend Kankakee First regularly. Hentschel said others have joined the church's community and now play on the church softball team.
"I'm grateful for what it has become and the vehicle it has been to get people to come to Kankakee First," Hentschel said.