West Virginia camp hosts COVID-19 vaccine clinic
by
| 15 Jan 2021
الصورة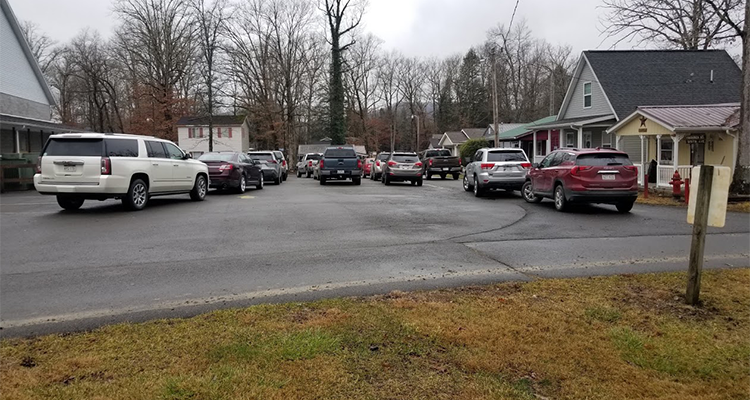 Cars lined up outside of the West Virginia Nazarene Camp in Summersville, West Virginia, last week when the campground served as a COVID-19 vaccination clinic for the surrounding county. The county health department, with assistance from law enforcement and emergency services, vaccinated those over the age of 80 in its county. 
"We anticipated a fairly good crowd today, which we have validated," Charley Bickford, Nicholas County emergency manager, told WOAY News. "When we showed up at 8 a.m. today, everyone was ready to rock and roll."
They distributed somewhere between 150-200 doses of the vaccine, which was administered to people in their cars as well as in a traditional sit-down clinic. 
West Virginia Nazarene Camp is owned by both the North and South districts. According to Kevin Dennis, superintendent of the West Virginia North District, the Nicholas County Health Department approached them years ago to serve as a critical crisis center for the state. The campground has held typical flu vaccinations in the past. When the county called to ask if the camp would help the community get the COVID-19 vaccine, they were more than happy to agree.
"Our districts are both very pleased that we're able to use the facility to reach out to the community with this very important vaccine," Dennis said. "We're excited about the number of people that have been cared for through the facility."
While West Virginia hasn't been one of the hardest-hit states by the COVID-19 pandemic, it does have a larger high-risk population, and Nicholas County specifically has one of the higher rates of infection in the state. While camp and district leaders are currently in conversations with the county health department to hold more COVID-19 vaccination clinics on-site, they are also excited about serving the community through a new compassionate ministry to be housed on the campgrounds.