England woman leads armchair exercises for elderly during COVID-19
by
| 16 Jul 2020
الصورة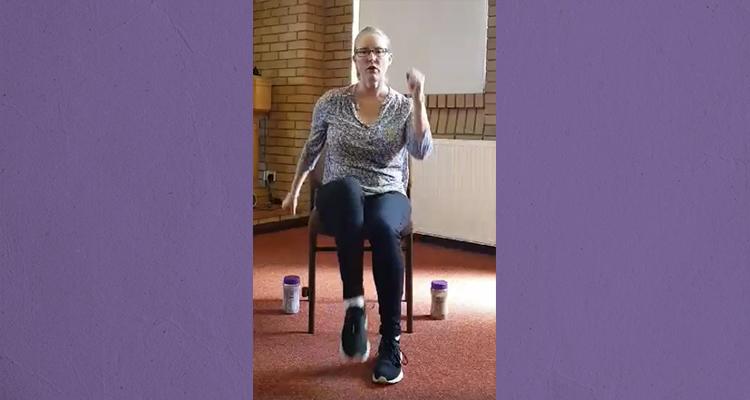 For six years, Clare McMullan has taught chair-based exercises to elderly people and those who are too frail for regular exercising. But when the pandemic required vulnerable people, including the elderly, to stay at home, McMullan moved the exercise lessons to the Morley Church of the Nazarene's Facebook page.
McMullan is a qualified instructor in chair-based exercise, which aims to reduce the risk of falling for older adults, allowing them to remain independent in their own homes for longer.
"This is a government target, and the course I run was developed by physiotherapists and is recognized throughout the country," she said. "The class is fun and we have lots of laughs, but it is vital in encouraging them to push themselves so that they continue to build their muscle tone. The other vital part of chair-based exercise is the social interactions, therefore helping to reduce the negative effects of isolation on their mental health, as most of the people who attend are single."
The recorded exercise sessions on Facebook have reached over 150 people, McMullan said. Due to the positive response, she plans to continue posting video lessons even after lockdown requirements are eased.
But she is going beyond just posting video exercises.
"I am also ringing up and checking on the people who attend the classes," McMullan said. "This has been a vital outreach for us in continuing to support the people and meet new people who will hopefully come to us after the lockdown. From this group we will hopefully be setting up some new groups after the lockdown."
This is an excerpt from a story that originally appeared in the July 2020 edition of Where Worlds Meet.