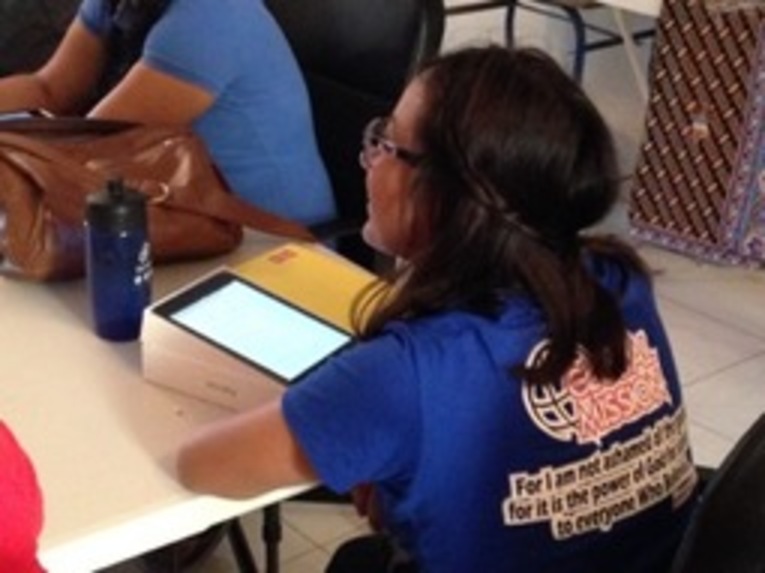 iPads for Genesis Program
Giving Code: 126529
Region: Mesoamerica
Area: Mesoamerica
COST (USD$): 7,000
Description:
We believe that God desires missionaries to be well trained and educated. We also think that for missionaries to be effective, it is essential that they stay connected with their sending church. We desire to provide missionaries with the tools they need to succeed. By giving every Genesis missionary with an iPad, we will be able to educate better and support our missionaries. 

Through this project, all missionaries that are serving in a Genesis assignment will receive an iPad to facilitate communication on the field, storytelling to the global church, administrative reporting, and continued theological education through online courses. We will know we are successful when we see monthly newsletters sent by deployed missionaries, communication facilitated by technology such as FaceTime or Skype, and timely responses to administrative emails.

Your gift puts the tool of an iPad into the hands of a missionary so that their ministry can increase and thrive. 
Make A Donation
WYSIWYG Content
Donate by Check:
In the US:
Make checks payable to General Treasurer and send them to:
Global Treasury Services
Church of the Nazarene
P.O. Box 843116
Kansas City, MO 64184-3116
In Canada:
Make Checks payable Church of the Nazarene Canada and send them to:
Church of the Nazarene Canada
3657 Ponytrail Drive
Mississauga, Ontario L4X 1W5.
Be sure to put 126529 in the Memo area. Thanks for your donation.