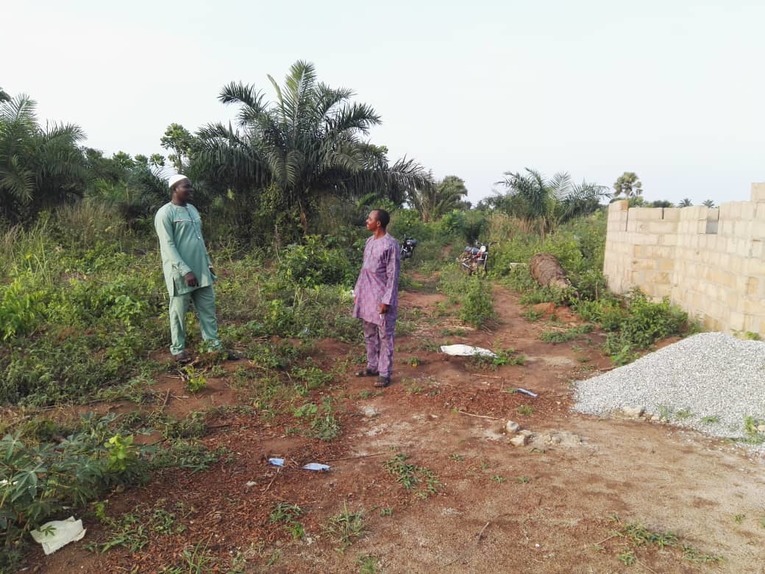 Badagry Church Project
Giving Code: 136110
Region: Africa
Area: Africa
COST (USD$): 4,500
Description:
Okanran Church of the Nazarene, near Badagry in south western Nigeria, was founded in 2020 as a mission-type Church. The congregation has been meeting in someone's house since the launch, but their confined location is now restricting its growth potential. This church urgently needs to purchase property to keep up with its rapid growth. 

The ancient Yoruba town of Badagry is located a few kilometers away from the Seme-Benin Republic border. It is a strategic stopover for travelers en route to Benin, Togo, Ghana, and other countries along the Atlantic coastline. The coastal town has large populations of residents who are either Muslim or Christian, businesspeople, and tourists attracted by the slave trade historical sites and the Atlantic Ocean beach. This is a great location for the Church to make Christlike disciples!
The dream of this church and their district leaders is that it would become a zonal center for a wider church planting movement in the area. Local church members are already mobilizing resources, raising funds to support the vision God has given them. Along with offering a place large enough to worship together and invite new people, they believe this new property will give them space to launch a Child Development Center and other NCM projects, host ministry offices for the zone, and host regular pastoral and leadership development activities.

Local leaders are in conversation while standing on the proposed new property in the photo above. 
Please pray for the work as it continues in Nigeria, and click "donate now" to financially support the vision of this growing group of believers. 
Make A Donation
WYSIWYG Content
Donate by Check:
In the US:
Make checks payable to General Treasurer and send them to:
Global Treasury Services
Church of the Nazarene
P.O. Box 843116
Kansas City, MO 64184-3116
In Canada:
Make Checks payable Church of the Nazarene Canada and send them to:
Church of the Nazarene Canada
3657 Ponytrail Drive
Mississauga, Ontario L4X 1W5.
Be sure to put 136110 in the Memo area. Thanks for your donation.