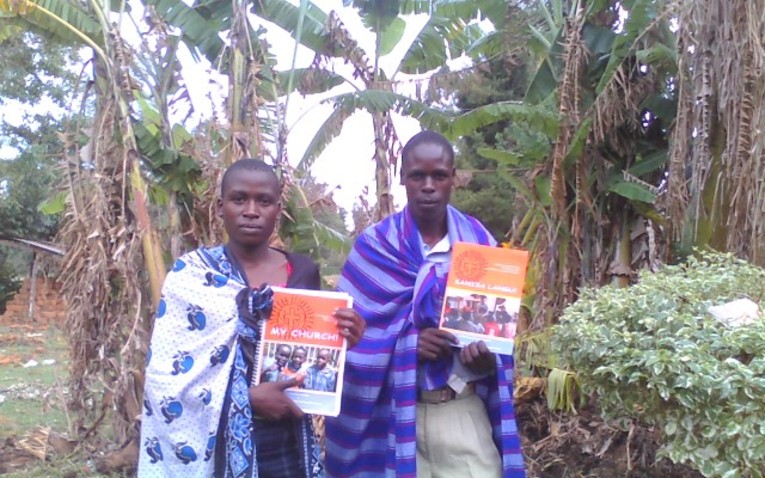 "My Church!" Printing
Giving Code: 126457
Region: Africa
Area: Africa
COST (USD$): 3,500
Description:
God wants to nurture children into a deep relationship with him. My Church!  is a Children's book that explores what it means to be a member of the Church of the Nazarene. This book helps to disciple children through biblical teaching and knowledge grounded in the doctrine of the Church of the Nazarene. We want to continue to use this resource but we need to print more copies for distribution and training.
With additional print copies of My Church!  we will be able to train Sunday school teachers how to use My Church!  as a teaching resource, train and encourage teachers to record entry of children enrolled into the membership classes, and  report the outcome of effective evangelism activities as a result of work done by children who graduated from membership classes. 
You can help put this resource in the hands of teachers who need My Church! Give today and make more books available so that children can continue to learn what it means to be disciples of Jesus.
Make A Donation
WYSIWYG Content
Donate by Check:
In the US:
Make checks payable to General Treasurer and send them to:
Global Treasury Services
Church of the Nazarene
P.O. Box 843116
Kansas City, MO 64184-3116
In Canada:
Make Checks payable Church of the Nazarene Canada and send them to:
Church of the Nazarene Canada
3657 Ponytrail Drive
Mississauga, Ontario L4X 1W5.
Be sure to put 126457 in the Memo area. Thanks for your donation.