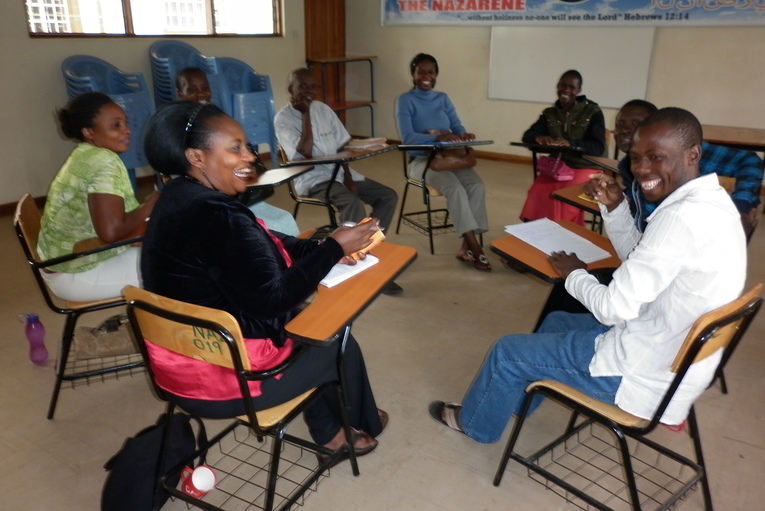 District Children Directors Bible College Training
Giving Code: 126442
Region: Africa
Area: Africa
COST (USD$): 8,500
Description:
God wants to equip children's ministry leaders. Often children's directors are not familiar with the theological teachings that make the Church of the Nazarene distinct. Training at local Nazarene Bible colleges is vital to strengthen our children's Sunday School teacher's understanding of the Gospel.
Through the theological courses offered at our local Nazarene Bible College of East Africa, children's ministries directors will have the opportunity to take 5 courses that are relevant to Children's ministries workers. These courses will increase an un-understanding of Nazarene doctrine and polity as well as help create strong members who understand the Church of the Nazarene.
Please, help a district children's ministry director to increase their knowledge about ministry and remain effective and passionate as they preach the Gospel to our Children.
Make A Donation
WYSIWYG Content
Donate by Check:
In the US:
Make checks payable to General Treasurer and send them to:
Global Treasury Services
Church of the Nazarene
P.O. Box 843116
Kansas City, MO 64184-3116
In Canada:
Make Checks payable Church of the Nazarene Canada and send them to:
Church of the Nazarene Canada
3657 Ponytrail Drive
Mississauga, Ontario L4X 1W5.
Be sure to put 126442 in the Memo area. Thanks for your donation.