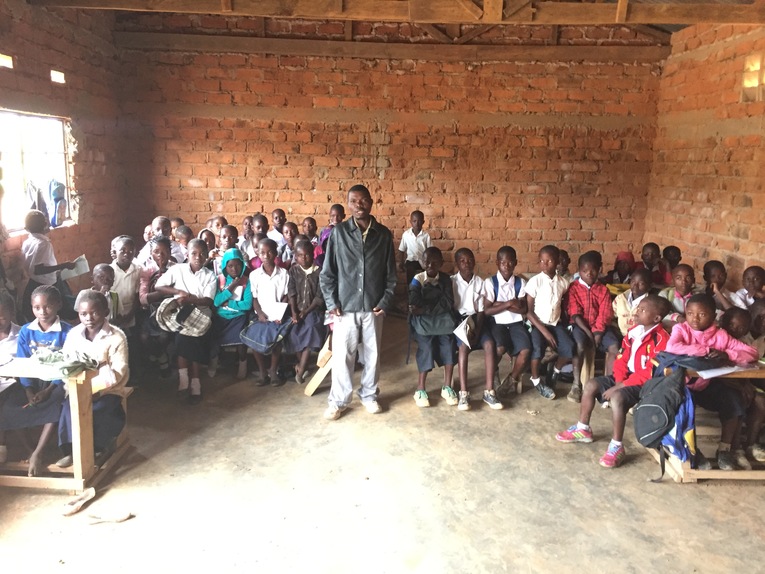 Congo School Building Assistance
Giving Code: 132337
Region: Africa
Area: Africa
COST (USD$): 45,000
Description:
We believe that God wants to provide our schools with better learning conditions. Throughout the Democratic Republic of Congo, there are more than 120 Nazarene schools that serve over five thousand students. Many of them function as a single-room school using the local church building. Other schools are renting buildings or are built out of branches and grass. We want to see our schools better equipped to serve the children that attend them. In some cases, this may mean adding a structure for the school. In other cases, this may mean providing desks or chalkboards.
We want to reinforce these educational efforts because schools have been a huge part of the way God is transforming communities of communities and making Christ-like disciples in this area. We believe this will allow us to better educate, provide more opportunities, and become a greater Christian witness for the children of the DRC.
Partner with us to provide better learning environments for our students in the DRC to see their lives transformed. 
Make A Donation
WYSIWYG Content
Donate by Check:
In the US:
Make checks payable to General Treasurer and send them to:
Global Treasury Services
Church of the Nazarene
P.O. Box 843116
Kansas City, MO 64184-3116
In Canada:
Make Checks payable Church of the Nazarene Canada and send them to:
Church of the Nazarene Canada
3657 Ponytrail Drive
Mississauga, Ontario L4X 1W5.
Be sure to put 132337 in the Memo area. Thanks for your donation.