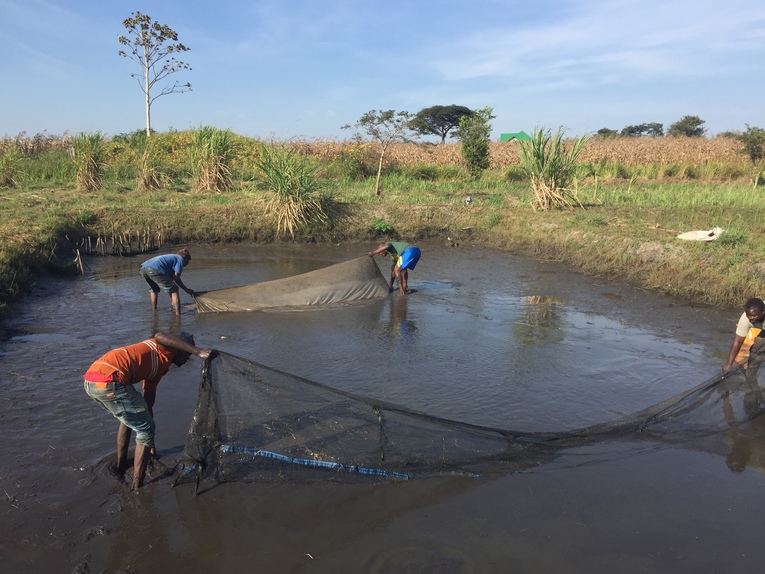 Central Africa Farming
Giving Code: 132328
Region: Africa
Area: Africa
COST (USD$): 9,000
Description:
We believe that the Lord wants us to help provide food and security to at-risk areas. Agriculture is proving to be a holistic way of reaching entire communities with the Gospel. While providing food to areas experiencing food scarcity, the local leaders are able to raise funds for their districts and churches as well. 
Your support helps start farms in key locations which include raising chickens, tilapia, and goats while growing bananas, pineapples and palm trees (for nuts). In addition to the larger projects that will be supported, we will be training people in a classroom setting together with "hands-on" experience so that agricultural projects can be repeated with local churches on a smaller scale.
When you partner, communities will have new ways to innovate and grow both economically and in their witness. 
Make A Donation
WYSIWYG Content
Donate by Check:
In the US:
Make checks payable to General Treasurer and send them to:
Global Treasury Services
Church of the Nazarene
P.O. Box 843116
Kansas City, MO 64184-3116
In Canada:
Make Checks payable Church of the Nazarene Canada and send them to:
Church of the Nazarene Canada
3657 Ponytrail Drive
Mississauga, Ontario L4X 1W5.
Be sure to put 132328 in the Memo area. Thanks for your donation.