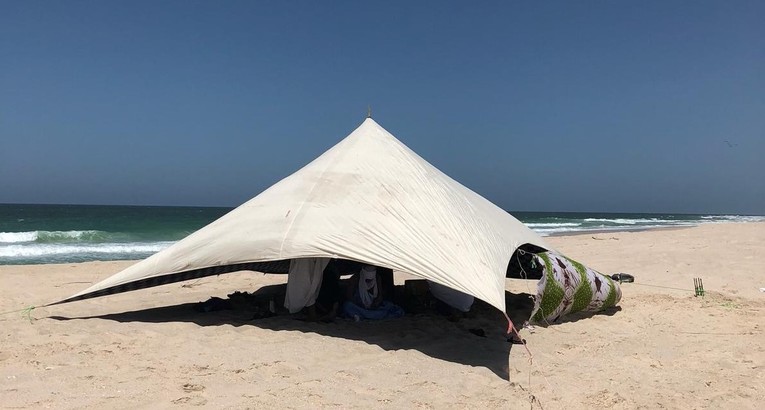 Africa Strategic Advance Field: Phase 2 Funding
Giving Code: 135552
Region: Africa
Area: Africa
COST (USD$): 250,000
Description:
The Church among the Least-reached
The Africa Strategic Advance Field is composed of five of the least-reached nations on the continent. These five cover 25% of Africa's geography and 11% of its population.
Forty years ago no evangelical church existed in any of these countries. Today we have seen breakthroughs in three of them.
Two countries have 2,000 believers each, and a third has 100,000 believers. In addition, one country has 300 believers, and another has 50. Each nation has millions of residents.
Our Regional Director's Connection to the Field
Regional Director Rev. Daniel Gomis was born on the frontier of the Africa Strategic Advance Field. He comes from a community where the children of chiefs have been trained as the region's administrators for 150 years. His father is from the majority religious background of the region. These factors combine to give Rev. Gomis an unusual passion for the region, along with sensitivity for its cultures and a level of respect among believers within our new field. These are ingredients for propulsion.
Stage 1 of our Launch
From 2016-2019, we achieved the following objectives.
We spawned the Sahel-Sahara Initiative, rallying Nazarene communities of West Africa to send 30 workers into the unreached regions of the West Africa Field, and networking mature West African believers with leaders of networks and fellowships in the North.
We pulled together stories of model believers from five communities in the region into the Following the Master discipleship program, translating these stories into Arabic and French.
We partnered with the Freedom to Lead oral leadership development program to train house church leaders.
We formed a network from four Nazarene families who have already responded to God's call to serve with different organizations in the area, and we've added two new families to this community of workers.
Our Network of Fellowships Today
Two groups of house churches in Country 1 have chosen to collaborate with our network.
The network extends to Country 2, where a third group of house churches has affiliated with our work.
In Country 3, we are represented by a strong indigenous believer, and we are collaborating with the national Protestant association that represents the church in the largest response area of our region.
A Nazarene worker in Country 4 is connecting with believers in a rural response area.
In Country 5, we've recently connected with a strong indigenous believer who we hope will be a foundation for future work there.
Make A Donation
WYSIWYG Content
Donate by Check:
In the US:
Make checks payable to General Treasurer and send them to:
Global Treasury Services
Church of the Nazarene
P.O. Box 843116
Kansas City, MO 64184-3116
In Canada:
Make Checks payable Church of the Nazarene Canada and send them to:
Church of the Nazarene Canada
3657 Ponytrail Drive
Mississauga, Ontario L4X 1W5.
Be sure to put 135552 in the Memo area. Thanks for your donation.