Podcast helps missionary couple connect, involve listeners
by
| 24 Jun 2021
Image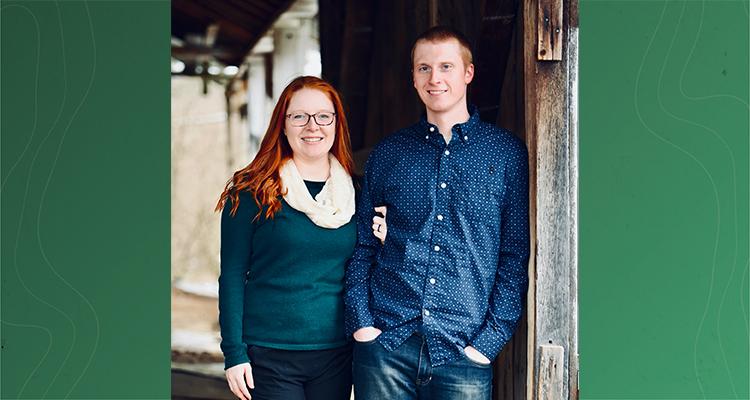 Taylor and Laura Myatt are only two episodes into the podcast they started with Laura's brother, Jason Johnson, but the reaction has already been incredible. 
The Myatts' podcast has just over 200 listeners over the two episodes, which allow them to connect and interact with people about their work as missionaries in Kudjip, Papua New Guinea. Stories about Laura's work in the Nazarene hospital delivering babies and Taylor's work managing operations on Nazarene Mission Station come more naturally in conversation. This allows people to be more involved in their ministry, whether they are supporting through prayer or giving, and gives people a closer look at their daily work, language learning, and cultural assimilation.
"We got comments from people we didn't even know [who] follow us or that we haven't heard from in years," Taylor said. "There's different ways for people to interact with it. One thing we're discovering more and more each day is that this is not a 'Taylor and Laura' ministry. It's a really cool additional way for others to be involved with the work here."
The new missionaries were looking for a way to stay connected with the lives of loved ones back home while still sharing about their ministry. 
"There's something about hearing somebody's voice," Jason said. "It's just personal in a way that a lot of other mediums aren't, and it's been really great feedback we've gotten because of that." 
Recording an episode takes negotiation because of the 15-hour time difference between the Myatts serving in Papua New Guinea and Jason in the United States. The raw audio is often an hour or two long, which Jason then edits down to be around 45 minutes. Taylor and Laura put out a newsletter as well, but they like the personal touch podcasts add. 
"I thought it was an interesting way to keep up with friends and family and our supporters, for them to hear our voice and have a different way to connect with us," Laura said. "There are some things you can't get through stories or newsletters that we can convey through spontaneous spoken words." 
"Podcasts allow you to flesh out ideas more and tell more stories," Taylor agreed. "You can have a little bit of fun with it."
Jason, Laura, and Taylor hope that their podcast continues to reach more people and also opens the door for more missionaries to start their own. They are excited about what the future could bring in upcoming episodes.
"There's a lot of potential for growth in it, whatever that looks like," Laura said. 
The Myatts' podcast, Myatts in the Midst, is available on iTunes and Google and also on their website.