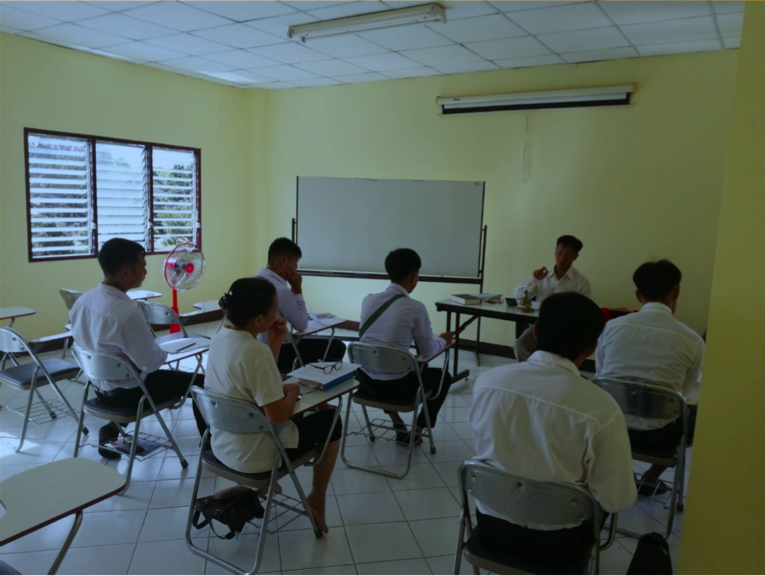 SEA: CIC Faculty and Staff Development
Giving Code: 136697
Region: Asia-Pacific
Area: Asia-Pacific
COST (USD$): 70,000
Description:
Chapman International College (CIC) is the Nazarene Bible college that serves the Southeast Asia Field by equipping lay and ministerial leaders to make Christ-like disciples within the Wesleyan/Biblical Holiness tradition.
CIC offers a range of educational options, including:
Certificate of Lay Ministry
Diploma of Ministry
Bachelor of Theology
Master of Ministry
On of CIC's goals is to support national faculty and staff development since there are currently only 2-3 national faculty members with doctorate degrees in the Southeast Asia Field.
This fund assists national faculty who wish to pursue advanced degrees by helping with tuition and related expenses. Through this project, CIC hopes to enable each faculty member to advance one degree. In return, each faculty member commits to serving at CIC two years for every year of grants provided for their graduate studies.

This focus on helping our faculty to grow will ensure CIC is home to well-educated, skilled professors capable of discipling, training, and educating those called to ministry in the Church of the Nazarene.

Click "donate now" to help CIC develop a strong, well-educated faculty and staff who are able to teach and equip the pastors of today (and tomorrow) to build the Kingdom of God.
Make A Donation
WYSIWYG Content
Donate by Check:
In the US:
Make checks payable to General Treasurer and send them to:
Global Treasury Services
Church of the Nazarene
P.O. Box 843116
Kansas City, MO 64184-3116
In Canada:
Make Checks payable Church of the Nazarene Canada and send them to:
Church of the Nazarene Canada
3657 Ponytrail Drive
Mississauga, Ontario L4X 1W5.
Be sure to put 136697 in the Memo area. Thanks for your donation.