Eurasia Region reaches vulnerable groups
by
| 23 Apr 2020
الصورة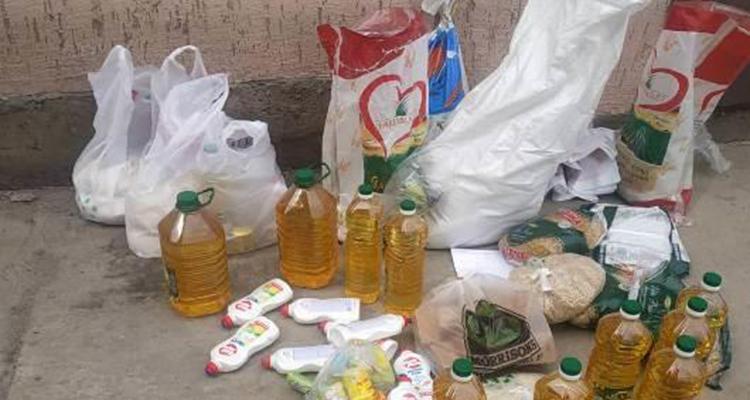 As Christians around the world observed Holy Week and now look toward Pentecost, Nazarenes are among those seeking where the Holy Spirit is leading them during the coronavirus pandemic.
It is not possible to count all the congregations and small groups who are meeting over digital platforms for prayer, worship, discipleship, and fellowship. However, in the region's developing countries, where internet, electricity, and cell phone coverage are not available across the board, Nazarenes are more isolated and some church members and pastors have been unable to communicate with one another regularly.
In these areas, a large percentage of the population are day laborers and subsistence farmers. They earn only enough each day to buy that day's food for their family. As lockdowns and stay-at-home orders went into effect in Bangladesh, Nepal, Sri Lanka, and India, millions found themselves in an immediate food crisis, uncertain about their family's survival.
Pastors in Nepal reported that neighbors had come to them or the church asking for food, money or loans to make it through the week, according to the district superintendent of Nepal. Social distancing and stay-at-home orders have presented a challenge for how those districts that have some disaster relief funds (and are accustomed to responding to such needs) can safely distribute food and other necessary supplies.
"Our churches are so often part of these vulnerable and displaced communities and as such are ministering in this environment," said Tim Bowen-Evans, regional Nazarene Compassionate Ministries coordinator. "Not all the information makes its way to us, but it is clear that local churches across the region are reaching out to those in need in the best ways that they can."
Nazarene Compassionate Ministries in the Eurasia Region has been busy across the region.
"In terms of some figures, over the next week or two, we will have reached over 30,000 people with critical support in the form of food distribution or income assistance to purchase food where direct distribution is not available," Bowen-Evans said. "Food relief is the primary intervention being carried out presently."
A significant portion of relief is focused on elderly and isolated people and refugees. Another focus is helping families through NCM child development centers and the communities it serves.
"Where possible, sponsored children are still being supported, and plans are being made currently to expand our efforts," he said.
Relief projects are underway in Albania, Bulgaria (Central Europe), Armenia (CIS Field), three countries in the Middle East (Eastern Mediterranean), Pakistan, Sri Lanka, Bangladesh and Nepal (South Asia), India, and the United Kingdom (Northern Europe).
In Sri Lanka, a Nazarene pastor is part of a local group that is working together to meet pandemic-created needs within many villages.
"He's the only Christian on the committee that organized it, which includes people from other religious backgrounds and some wealthy businesspeople who significantly contributed to the funds for purchasing the food," said the *leader for the Church of the Nazarene in South Asia. "It's wonderful that [he] has created this relationship and is active in the community working even with those outside the church to meet needs."
*name protected for security reasons
--Read more about the response in the Eurasia Region